Rock Bottoms Up is a contemporary fiction novel by Nita Pearl published in 2023. The book follows a woman named Leni who is in her mid-thirties and coping with the pandemic restrictions along with sailing her life through some romantic rendezvous.
The book cover really gave me carefree vibes as it resonated with freedom and lots and lots of fun and adventures. Once I opened this book little did I know, it would introduce me to a really relatable, fun, and exciting journey with some real-life lessons.
Book Review – Rock Bottoms Up by Nita Pearl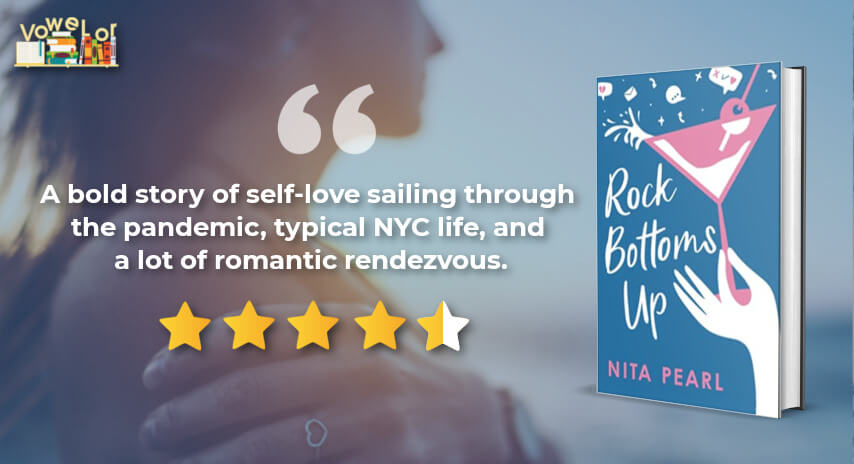 Each one of us wants a person who understands us like nobody else and genuinely cares for us. But do we actually need this? Or we first have to understand and care for ourselves before anyone else does. Rock Bottoms Up is one such eye-opening book for those who are still searching for someone to be their hero or heroine and in all of this they forget to be their own hero first.
Setting ⭐⭐⭐⭐⭐
The Story revolves around Leni, who is a beautiful and intelligent woman. In her life, she wants to settle down with her dream man but the pandemic makes it impossible to actually find someone with whom she can spend her life. In her online dating, she met several guys virtually but her life wanna learn some other valuable lessons first.
Plot ⭐⭐⭐⭐
Leni's romantic life took a turn when she dealt with the pandemic after-effects, virtual meetings made it worse to find someone who is true behind the screen. In all those romantic rendezvous, she met Oliver – a well-behaved guy who inundated her with pandemic-appropriate gifts and night-long calls. She thought she met her dream guy but her life had some other plans for her.
Facing the harsh realities of life spiced up with romance and booze champagne, she built stronger and bolder. Dealing with her narcissistic boyfriend and sex-crazed uncle, she set out to become the heroine of her own life.
Nita Pearl's book will make you realize who needs a hero when you can be the heroine of your own life and will Leni meet her fairytale guy ever?
Writing ⭐⭐⭐⭐
When it comes to readability it was really a fun and exciting read for me. Each chapter was filled with surprises. The Characters were so relatable as well as engaging one cannot resist turning to the next page. I finished this book in a go. Overall it is a well-written book with a fresh and unique plot. I was so hooked reading this book.
Writing Style
⭐⭐⭐⭐
Plot
⭐⭐⭐⭐⭐
Setting
⭐⭐⭐⭐⭐
Vowelor Review: A bold story of self-love sailing
through the pandemic, typical NYC life, and
a lot of romantic rendezvous.
4.5
✅ Get your copy of Rock Bottoms Up by Nita Pearl on
Amazon now
!
Reasons to Add this Book to your TBR
The plot and the whole story were really unique to me. There are still very few books written on after-pandemic approaches and especially elaborating on the dating journey of a person during the pandemic. The book showcases some real-life issues which all of us have faced at some point in time.
The storyline feels so raw and fresh that you can't resist reading this. Nita pearl brings out modern life issues with such intriguing plots. If you're a fiction reader this book is definitely for you and if you do not then trust me you will be introduced to a whole new fresh story you have never heard of.
About the Author: Nita Pearl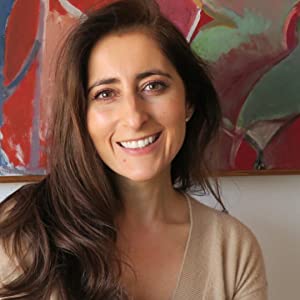 Nita Pearl is an author from New York City where she can often be spied with a book in one hand and a chilled glass of champagne in the other. Her debut book 'Rock Bottoms Up' was published in 2023.
In New York, she feels blessed to be around women of all ages and especially with unique stories. With a strong intellect for writing, she loves to explore their stories and come up with witty and engaging plots which her readers love to read.
She loves exploring their modern-day triumphs and challenges in her writing with wit, authenticity and grace.