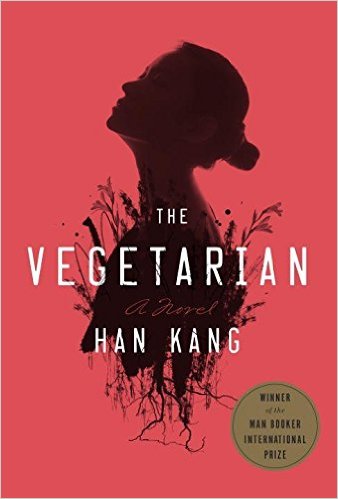 Book Review : The Vegetarian by Han Kang
The Vegetarian by Han Kang a startling tale of the life of a young married woman, Yeong-hye, who decides to part away from the South Korean value system. In this course, she gives up meat and other things which eventually devastates two families.
At the family meal, Yeong-hye's father beats his daughter and, in front of everyone, brutally tries to force pork into her closed mouth. Yeong-hye slashes her own wrists at the dinner table. She is sent to a psychiatric hospital where medics brutalise her in an agonising description of tubes down noses, blood and vomit.
This short novel, The Vegetarian, is structured in three parts narrated by different people of the story and points to a different facets of the same story. In the first part, Yeong Hye's husband who is a bussiness, narrates how he thinks he had chosen a wrong woman with a trivial personality. He discovers the radical soul of Yeong Hye at various incidents including the one where she refuses to a wear a bra to a business dinner. This behaviour, from exposing her nipples to almost starving herself by eating only plants, provokes him to divorce her.
Second Part of The Vegetarian by Han Kang challenges societal relation systems and erotic freedom. It is charged with the otherwise morally incorrect sexual longing between Yeong-Hye and her brother in law who is refered as J throughout the novel. Third Part is told by Yeong-hye's sister, In-hye, who becomes the abandoned anorexic's sole carer.
The Vegetarian by Han Kang was originally written in Korean. Later, Deborah Smith translated this disturbing yet powerful book to English.
Storyline

Characters

Writing Style
Vowelor Review
Thought Provoking and challenging work. Disturbing at some places yet very powerful. Describes human emotions deep to the bones and soul!
About the Author : Han Kang
Han Kang is a South Korean writer born in 70s. Her first literary book was a collection of poetry which was published in 1993. A year later, she published her first novel, A Convict's Love, in Korean language. Han Kang has half a dozen Korean novels to her credit among which The Vegetarian is the first to be translated into English.
Han has won the Man Booker International Prize 2016, the Today's Young Artist Award, the Manhae Literary Prize and the Yi Sang Literary Prize. She is currently a professor at the Seoul Institute of the Arts teaching Creative Writing.