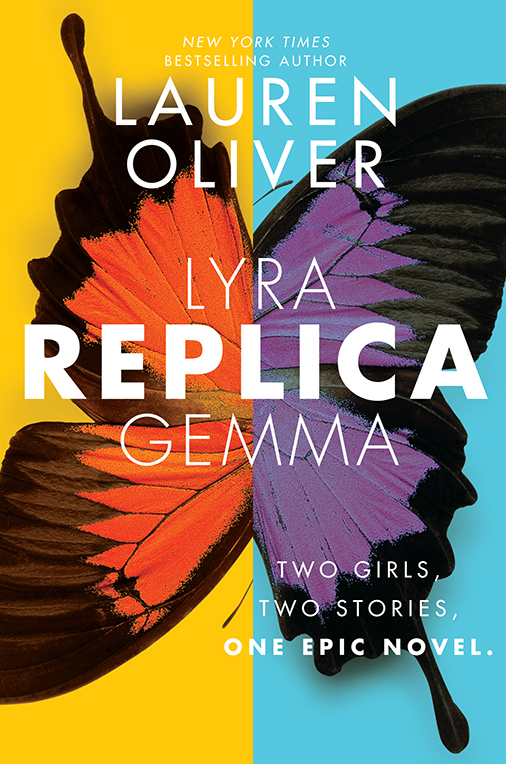 Book Review : Replica by Lauren Oliver
Replica is another masterpiece by Lauren Oliver and what's more amazing about Replica is that it's a flipbook. You can read this book two-at-a-time. This book is crossed between young adult and science fiction genre.
Replica by Lauren Oliver is set against a backdrop of a human cloning facility, Haven Institute. There are two protagonists who tell their side of the story. Gemma is a girl whose father is connected with the Haven Institute while Lyra is a clone developed inside the facility. Both girls are absolutely alien to each other's worlds.
Haven Institute is located on an island and surrounded by armed guards. An explosion in the institute makes these girl's path to cross. There is a lot of suspense as they try and uncover the true mission of the Haven Institute, and there are many plot twists on the both sides of the story.
No matter which side of the book Replica by Lauren Oliver, you will not read the same story at all. Lauren has successfully blended the perspective of a human and a clone perfectly. It was incredibly genius of Lauren Oliver to be able to write Gemma and Lyra's story without spoiling the other. When combined you see their world in a greater aspect, but alone it's a shrouded mystery.
Storyline

Characters

Writing Style
Vowelor Review
Replica by Lauren Oliver is a thrilling ride for a fanatic sci-fi reader with loads of twists and turns.The idea of flip and read is something unique.
About the Author: Lauren Oliver
Lauren Oliver is a graduate of the University of Chicago and NYU's MFA program. Lauren's first novel, Before I Fall, became the New York Times Bestseller. Open Road Films have bought the film rights for Before I Fall as well as Replica. The Film adaptation of Before I Fall is set to release in 2017.
She has also written a number of bestselling YA novels Vanishing Girls, Panic. Her series, the Delirium trilogy: Delirium, Pandemonium, and Requiem are translated into more than thirty languages. Lauren Oliver has also cofounded a content development company Paper Lantern Lit.