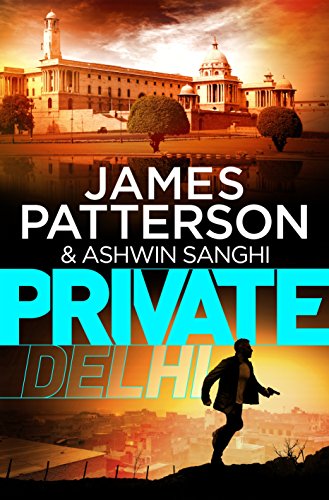 | | |
| --- | --- |
| Book Title | Private Delhi (Private #13) |
| Book Author | James Patterson, Ashwin Sanghi |
| Publisher | Random House |
| ISBN | 1784756679 |
| Language | English |
| Pages | 480 |
| Year Published | 2017 |
Book Review : Private Delhi by James Patterson, Ashwin Sanghi
Private Delhi by James Patterson, Ashwin Sanghi is the final book in the 13-book Private Series by James Patterson. Private Delhi is the second book set in India by the author releasing January 2017. The earlier one being Private India released in 2014.
James Patterson and Ashwin Sanghi come together again for this book, Private Delhi, which is about a string of brutal murders that may involve top members of Indian Government.
Jack Morgan, the leader of Private – a super secret detective agency, join hands with Santosh Wagh to once again set up Private's office in Delhi. And that's why the book is called Private Delhi. Santosh Wagh gets in charge of the thrilling case as the Private team is on the mission to save the government officials.
Private Delhi by James Patterson and Ashwin Sanghi continues the fast-paced crime series as well as puts a thrilling halt to it.
Private Delhi by James Patterson, Ashwin Sanghi is set to release in January 2017, but, you can pre-order on Amazon.
Storyline

Characters

Writing Style
Vowelor Review
Murder and corruption at the highest level in the thrilling follow-up to the bestseller Private India
About the Author : James Patterson, Ashwin Sanghi
James Patterson is the best-selling author of countless mysteries and thrillers, including the Alex Cross and Women's Murder Club series. His books have sold over 300 million copies worldwide, and he holds the Guinness record for the most #1New York Times bestsellers of any author.
Ashwin Sanghi is one of India's highest selling English fiction writers. He has to his credit several bestsellers (The Rozabal Line, Chanakya's Chant, The Krishna Key). Forbes India included Ashwin in their Celebrity 100 and he has won Crossword Popular Choice award.