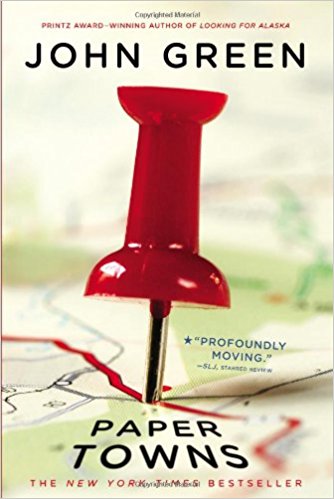 Book Review : Paper Towns by John Green
Paper Towns by John Green is his fourth novel which was first published in 2008. It is yet again a splendid book from the John Green books list which is primarily written for an audience of young adults. 'Paper Towns' is a Story of Quentin Jacobsen who falls in love with a girl named, Margo Roth Spiegelman. Margo and her life full of adventures are centers of attraction in school life.
The Story takes a dramatic turn when one day Margo asked Quentin to accompany her for an all- night road trip and he agreed. The Very Next day Margo is missing from the School and she also can't be reachable at her house. Quentin gathers some hints from the missing trail and further proceeds into the details of the mystery. As time passes away, Quentin becomes unsure about what he is looking for and that makes the story more interesting.
Storyline

Characters

Writing Style
Vowelor Review
If you have loved 'Looking for Alaska', then this is your read for sure!
About the Author: John Green
John Green born on 24 August 1977 in Indianapolis. He is famous American Author. In 2014, John Green was included in the 'Top 100 most Influential people' in the world by the TIMES magazine.
Apart from his best works in the literature field, John Green is also widely well known for his Youtube Venture. He accompanied his brother to create a successful series of 11 online courses in the field of education, history and Science. John Green's book 'The Fault In Our Stars' was adapted to Blockbuster movie with the same title name.