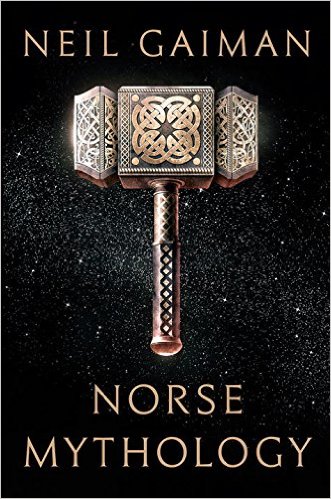 Book Review : Norse Mythology by Neil Gaiman
Norse Mythology by Neil Gaiman is more like the holy bible for the fans of the powerful Norse gods – Odin, Thor, Loki and more. Neil has been a master of story telling and this time he has come with this classic – Norse Mythology. It sings the tales of the fantastical realms of fiction.
In Norse Mythology, Neil Gaiman recreates the whole timeline of events into story that begins with the origin of the nine legendary worlds. Norse Mythology by Neil Gaiman explains the less known things about the deities, dwarfs, and the giants. The major Norse gods are envisioned distinguishingly. The supreme and wise Odin
Norse Mythology's supreme and wise god Odin, his powerful and mighty son Thor and the evil son of the giant – Loki; all of the relations and the tales about their powers and conflicts are worth reading. Neil Gaiman has succeeded in bringing to life those fictional mythical characters yet again with more depth and fierceness.
Storyline

Characters

Writing Style
Vowelor Review
Informative yet way better than historians version of myths. Novelistic to the core.
About the Author : Neil Gaiman
Born in 1960, Neil Gaiman is an English author who writes short fiction, novels and comic books. He also writes for films. His famous works include the novels Stardust, American Gods, Coraline, and The Graveyard Book. His novels has fetched him many awards including Hugo, Nebula and Bram Stoker.
Neil started reading books at a tender age of 4 and been a great fan authors like Rudyard Kipling, Edgar Allan, J.R.R Tolkien etc. Apart from his literary journalism, his first novel, Good Omen, was released in 1990. His comic series, The Sandman, was one of the bestselling comics of the time.