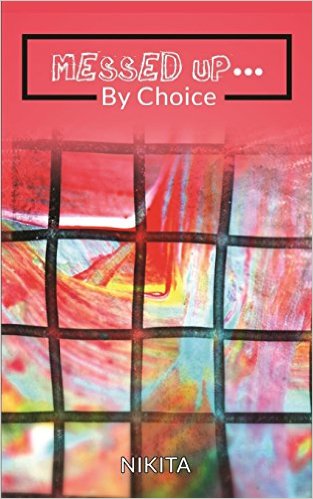 Book Review : Messed Up by Choice by Nikita Sanghvi
Messed Up By Choice is Nikita Sanghvi's debut novel which was published in November 2016. Messed Up by Choice is about the life of an independent girl, fighting the life's dilemmas to whom every average modern girl could relate.
Isha is the protagonist of this novel, Messed Up by Choice by Nikita Sanghvi. She is observing everything around and likes to ponder on them on her own. A whole chapter proves how much Bollywood freak she is. As the novel continues, things in Isha's life gets messed up one by one. Be it her studies, career choices and even love life.
Messed Up by Choice by Nikita Sanghvi is more like a freestyle diary of the protagonist who recalls her the journey of her life. Nikita creates a patch in the memory with every chapter of the story of Messed Up by Choice. The writing style is pretty simple and understandable although the story could be more streamlined.
Storyline

Characters

Writing Style
Vowelor Review
A light-hearted entertaining read with patches of strong thoughts. A different story.
About the Author : Nikita Sanghvi
Born in 1987 in Rajasthan, Nikita has done MBA in Management and Bachelors of Science in Fashion Design. She had also cleared UGC NET JRF – Management (June 2013).  Currently, Nikita Sanghvi is pursuing PhD in Management and the area of research is school branding.
Nikita wrote her debut novel, Messed Up by Choice, when she has to leave her job and knee ligament ruptured. She adopted to publish the book in a way to make her voice heard and to influence people's thoughts, outlook, and response towards the mirage like the harshness of life.