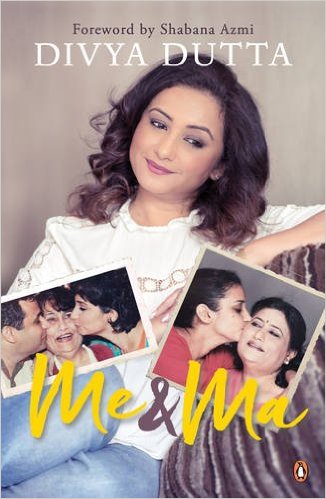 Book Review : Me and Ma by Divya Dutta
'Me and Ma' by Divya Dutta is her heart melting biography describing her heavenly bond with her mother. In her book, Me and Ma, Divya Dutta opens up about her difficult times and how her mother struggled to make Divya the woman she is today. With ultimate simplicity and true emotions, Me and Ma by Divya Dutta is sure to touch the hearts of the readers.
The Bollywood actress, Divya, has written Me and Ma after the death of her mother as a tribute. Divya's mother, Dr. Nalini Dutta, played an instrumental role in while parenting Divya as a single mother and making her achieve her dreams. The book, Me and Ma by Divya Dutta, is more than a special ode to the struggles and determination of a single mother.
Along with her mother, Divya also discusses many important memories and events of her life in her book including her first break, casting couch, her life in Mumbai, her breakups, battling depression and more. Me and Ma by Divya Dutta is a book by a woman, for a woman, that every woman must read.
Vowelor Review
A book by a woman for a woman that every woman must read.
Get your copy of Me and Maa by Divya Dutta on Amazon now! – Click Here.
About the Author : Divya Dutta
Born in 1977, Divya Dutta is an actress from Hindi and Punjabi cinema. Divya spent her early life in Ludhiana, Punjab and got married to an army-man, Sandeep Shergill. Divya made her debut in the film Ishq Me Jeena Ishq Me Marna in 1994.
She has acted in numerous films as a lead actress as well as in supporting roles and won various awards. Divya's debut book, Me and Ma, was published in 2017 which is about her relationship with her late mother.