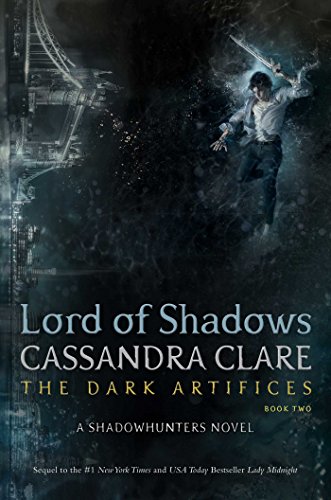 Book Review: Lord of Shadows by Cassandra Clare
Cassandra Clare's most anticipated book – Lord of Shadows – is the second book of The Dark Artifices trilogy. Continuing the thrilling and mysterious story of Emma Carstairs, the shadow hunter, and her parabatai Julian Blackthorn,  Lord of Shadows by Cassandra Clare is a 720-page novel full of intensity and adventure. The release date of Lord of Shadows is 23 May 2017.
Summary: Lord of Shadows by Cassandra Clare
Preview: Lord of Shadows by Cassandra Clare
Want to read exclusive first two chapters of Lord of Shadows now? Click Here
Storyline

Characters

Writing Style
Vowelor Review
Takes the already interesting story to exciting heights! A gift for dystopian readers.
About the Author: Cassandra Clare
Cassandra Clare, born in 1973, is an American YA fiction author whose real name is Judith Rumelt. She was born in Tehran to her American parents and completed her High School in Los Angeles. Her writing journey started when she started writing fan fiction on the Internet. A couple of her pieces bases on Harry Potter and The Lord of the Rings became quite popular.
Then she published her first novel 'The City of Bones' under her pen name Cassandra Clare in 2007. Till now, She has published three sets of trilogies in which The Mortal Instruments became extremely popular and made her into a bestselling author. Her latest trilogy is The Dark Artifices whose second novel is Lord of Shadows released in May 2017.