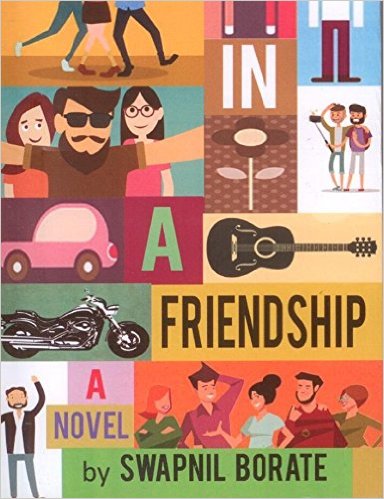 Book Review : In a Friendship by Swapnil Borate
In a Friendship by Swapnil Borate revolves around  a group of four friends struggling with their own lives. The story has ups and downs and the characters learn to strategize their life and regain the balance. 'In a Friendship' has a simple plot with easy dialogues understandable to everyone.
There are a number of places in the story that are universal and the reader could relate easily. It is not something where you have to think and find the connections, instead, it is for those who like smooth reading. The author as a debutant has made valuable efforts which come up in the story like choco chips in cookies.
Storyline

Characters

Writing Style
Vowelor Review
A recommended read for those who like smooth and simple stories on teenage love and friendship. Great effort as a debut author
About the Author
Swapnil, the 25-year-old author of 'In a Friendship', belongs to a normal middle-class family in Nashik. He was that shy, silent boy in his school days. He has completed B.E Mechanical from Pune University in 2012 and currently working as Design engineer.
Swapnil is the second son of a retired SBI officer and his mother is a housewife. He has an elder brother Rahul Borate is the owner of a hotel and runs it efficiently.