How I Got Here is an urban contemporary fiction book by the author Siobhan Collier, published in the year 2022. The book follows Kayleigh, who moved to the States with her parents from England.
A new country, though similar yet so different; with new people; and above all the memories of the past few years, will Kayleigh be able to forget them and move on or something will derail it all over again? Pick up Siobhan Collier's How I Got Here to find out.
Here's a snippet from the book:
I don't want to be here. Here as in the principal's office, and here as in America. We just emigrated over and already I'm in a welcome meeting for my new school. School has already started, even though it's late August. Who would make anyone go to school in August? But I saw everyone going into class just as we arrived for this meeting.
I zoned back in as the principal stood up, offering a hand to my parents and then me. She held my hand in both of hers.
"I hope that you can be a bright spark here." It sounds pointed like she's saying she's watching me.
My parents got to leave after that meeting, but I didn't. I had to sit in a classroom with a teacher and go through a bunch of papers, picking out my subjects, and learning the school dress codes and honour codes and all sorts of stuff like that. Once that was done, one of the students came into the room and sat next to me.
"Hi, I'm Becki," she grinned as she slid into her chair. "So, you're a sophomore too?"
I looked Becki up and down while she talked. She had this cream shirt on, and a pale pink peasant skirt, her long dark-blonde hair fell down her back in waves. She looked like all those hippies from old pictures, but my age. I had at least picked up that I would be a sophomore from the principal's chatter.
"Yeah." It was the first thing I had said in days. I wasn't used to my own voice any more.
"I'll be showing you around school, and when you come in tomorrow I'll keep an eye out for you, okay?" She sounds like one of those earnest types. I wasn't sure I could handle her long-term, but I didn't want to be rude to a new person either. I just nodded.
Book Review: How I Got Here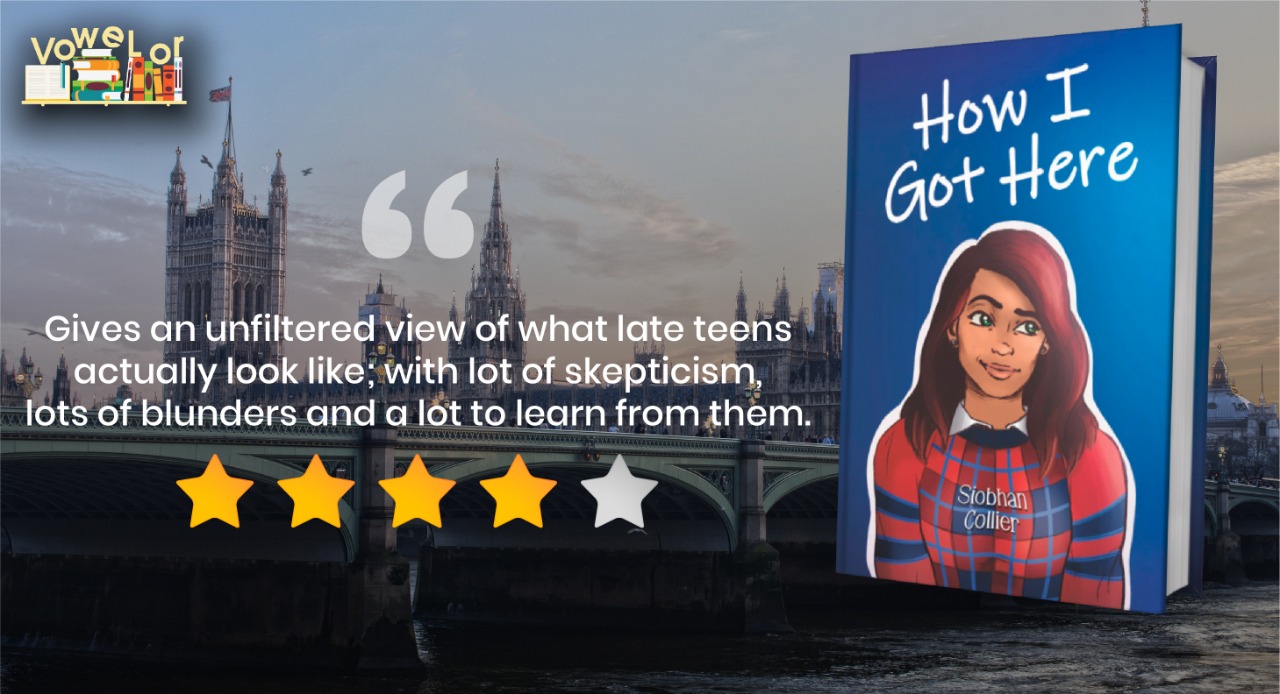 How I Got Here touches the topics like peer pressure, emotional instability in teens, constant need for validation from people we admire, and the choices we can make under that influence. Kayleigh, the protagonist, is like any other teen girl who has had a past, but what she got other than that, was a chance to start over in a new place and among new people.
Sometimes we find ourselves in a situation where all we want to do is vanish, and when such options present themselves where we can get a way to start fresh, it is a blessing. However, it is still on us how we utilize this opportunity. That's exactly what Siobhan tried to portray through her latest novel. She particularly highlighted the dilemmas one can find themselves in and how a little support from anywhere can make us stand up even stronger than before.
Won't be giving any more spoilers, but trust me when I say that this title won't disappoint anyone in any way.
| | |
| --- | --- |
| Storyline | ⭐⭐⭐⭐⭐ |
| Characters | ⭐⭐⭐⭐ |
| Writing Style | ⭐⭐⭐⭐ |
| Vowelor Review: Gives an unfiltered view of what late teens actually look like; with lot of skepticism, lots of blunders and a lot to learn from them | 4 |
✅ Get your copy of How I Got Here by Siobhan Collier on
Amazon now
!
My Thoughts about the Book
Teens are a stressful time for us all. Noticeable changes in our body, mind, and soul become more evident than ever and with that, comes a set of challenges. Because of those avalanches of emotions and feelings, we do a lot of things, good and bad alike. How I Got There is the story of another such teen who made some good and some bad choices, but now it's time to forgive themself and embrace a new start.
The internal struggles of a young adult are portrayed in a very commendable way. The choices the characters made, the way they thought over things, and the way it all panned out can't be any more relatable.
I'll recommend this book to all the readers out there, those who are going through this age and those who have already gone through it, alike.
About the Author: Siobhan Collier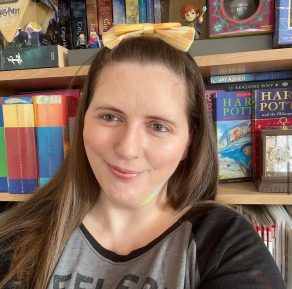 Siobhan is a full-time author who lives in Essex, a county in southeast England, between London and the North Sea. She has recently published her debut novel, How I Got Here. It is a contemporary young adult story that is based on the concept of starting over. 
Siobhan has always been a literature person, so much so that she decided to be an author at fourteen. She loves reading classical literature, romance, mystery, and crime novels, however, young adult contemporary is her favorite genre.