Forever fleeting is a historical fiction book by Bret Kissinger published in the year 2018. The book represents the most horrifying war in history with so much intense pain and undying love.
The book cover gave me sad yet beautiful vibes. It beautifully portrayed two souls madly in love with each other but their fate has decided something else for them. Once I opened this book it introduced me to something which will stay in my heart forever. War is something that leaves you with nothing, no matter if you win or lose.
Book Review: Forever Fleeting by Bret Kissinger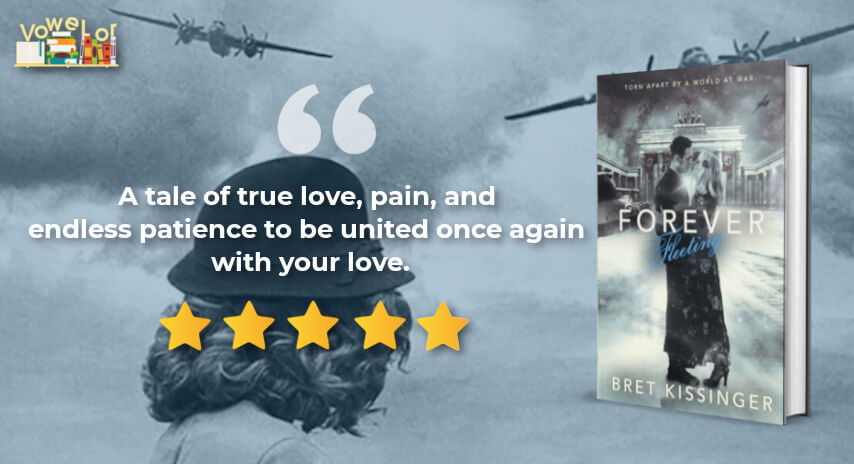 We always heard stories in which two people are madly in love, but does every story have a happy ending? Sometimes a happy ending is not something we have known for so long, it's something more.
Setting ⭐⭐⭐⭐⭐
The book covers the life of Wilhelm Schreiber who lives in a small town in Germany. His life takes a turn when he shifts to Berlin where he met her love Hannah who was a beautiful blue-eyed Jewish girl. World War 2 begins bringing tons of struggles to their relationship. Did they make it through all those atrocities and challenges? Won't give you a spoiler, wanna know, read yourself.
Plot ⭐⭐⭐⭐⭐
Everything was going smoothly in Hannah and Wilhelm's life until the German Army invaded Poland in 1939. War was not only going between nations but many relations were at war, hoping they could survive it. Hannah and Wilhelm's relationship too got their share of challenges. Hannah was sent to a camp in Auschwitz and Wilhelm was fighting in a war that he had not initiated in the first place. They both craved each other since they were separated by the war.
They both have to pass the test of time in order to be together. As the war accelerated they suffered the atrocities, built themselves stronger, and longed for each other.
War only ended in the hypothetical world but it continued for Hannah and Wilhelm as they could find each other after so many decades.
Will they ever get to see each other? Grab the book and find it yourself.
Writing ⭐⭐⭐⭐⭐
When it comes to readability I can bet you, you will be hooked till the end. Such an accurate blend of facts and fiction. The plot and storyline were so intriguing that you can relate to the characters so well. The way Bret has represented broken people was both heartwarming and wrenching. Overall it is fairly simple to read, I felt so emotional after reading this.
Writing Style
⭐⭐⭐⭐⭐
Plot
⭐⭐⭐⭐⭐
Setting
⭐⭐⭐⭐⭐
Vowelor Review: A tale of true love, pain, and endless patience
to be united once again with your love.
5.0
✅ Get your copy of Forever Fleeting by Bret Kissinger on
Amazon now
!
Reasons to Add this book to your TBR
If I tell you my personal experience, I am redundant when reading long books. When I started reading Forever Fleeting, I can't resist reading this book. Such an excellent debut book by Bret Kissinger.
The way the author connected so many strands together was really appealing. He brings life to the world's most horrifying war with so much detailing, it hooks everyone who reads it. If you are a lover of books related to war or some historical facts then you can't afford to miss this one. If you are not into such stuff, try this you won't regret it.
About the Author: Bret Kissinger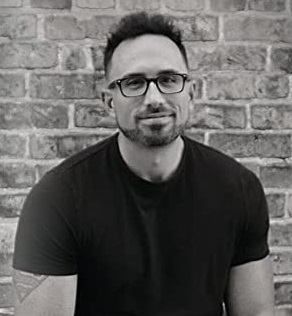 Bret Kissinger is an author from Wisconsin. With his love for history and writing, he gave three commendable books which his readers enjoy. He wrote books like Forever Fleeting which was also his debut novel, Gone the way of Dodo bird, and The final edit.
Intertwining his passion for facts and fiction he is giving his readers some brainstorming novels. Apart from writing he also loves watching movies, walking, and going to the gym for his fitness.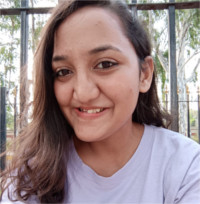 This review was written by one of the Vowelor's book review team members – Shruti Kapoor. She is a content writer and an aspiring journalist.
Shruti is a generous person who always has a special space for plants and animals in her life. In her free time, she loves to read philosophy and stuff that stimulates her intellectually.