If you are a person who loves suspense but has a heart full of love, then 'Forbidden' by Rajiv Shah is for you. It is a romantic thriller which got released in 2022. The author has fabulously blended mystery with romance. The title of the book is well suited to the content of the book.
To all the broken hearts in love, this book is gonna take you on a journey of love, pain, lust, and nostalgia.
Book Review: Forbidden by Rajiv Shah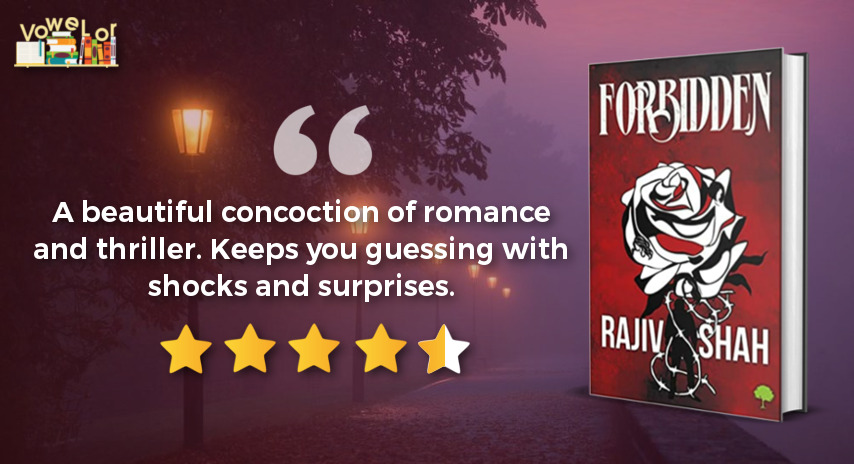 Setting ⭐⭐⭐⭐
The book sets out from the squash ground where the story germinates. From there the book takes a tour by beautiful linking backdrops from UAE, Goa, and obviously squash ground. The author beautifully incorporates some verses to keep the readers hooked for the entire story. The emotional rides throughout the book make it really catchy and attention-grabbing.
Plot ⭐⭐⭐⭐
The book revolves around the protagonist Karan Mehta who falls in love with a girl named Simran. Unknown to the fact that Karan is already involved with two other women – Sanjana his wife from a failing marriage with whom he has a 7-year-old son Biren, and Pooja who was getting divorced and lured Karan.
The story takes a turn when Karan goes missing after he went to a meeting. Two detectives Susan and Rahul unveiled the mystery of Karan's disappearance.
Will he ever be found? If he is murdered then who can kill him – Sanjana, Simran, or Pooja? Wanna find out? You need to pick this book and dive into a mysterious journey.
Writing ⭐⭐⭐⭐⭐
If we talk about the language, it was pretty lucid and the twists and turns in the story make it more interesting. In terms of readability, it is fairly simple and can be easily read. Easy connections can be built with the characters in the story.
Themes ⭐⭐⭐⭐⭐
This book is a beautiful concoction of romance, thriller and so many twists and turns. Use of versus makes this book so engaging. Books contain tons of unpredictable situations that you keep on reading to find out more about. When you think you got it, this book shows you a completely different side. The language of the book is so lucid that no special skills are needed to read it. I highly recommend this book to everyone.
Writing Style
⭐⭐⭐⭐⭐
Plot
⭐⭐⭐⭐
Theme
⭐⭐⭐⭐⭐
Vowelor Review: A beautiful concoction of romance
and thriller. Keeps you guessing with shocks and surprises.
4.5
✅ Get your copy of Forbidden by Rajiv Shah on
Amazon now
!
Reasons to Add this book to Your TBR
Everyone needs a happy ending. But, not everyone deserves one. Forbidden is a tale of those broken hearts who will change everything for good or bad. It is indeed a captivating book! When it comes to balance, this book beautifully maintains the balance between romance and mystery.
The book, Forbidden, also points out some real-life situations and tries to share some valuable lessons about life. It involves the emotional struggles every character was having one way or the other.
The story closely deals with every character's life and I really liked the way how the author used notes from Simran's diary.
If you're into reading romance and murder mysteries, Forbidden is absolutely the right pick for you. Who is responsible for Karan's disappearance? His unlucky wife, or his love or the women you lured him. Can't give you spoilers, read it and find out. Each chapter unravels Karan's mystery. I was literally hooked on the story and wish the same for you.
About the Author: Rajiv Shah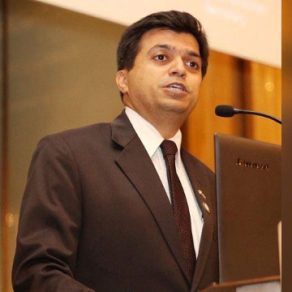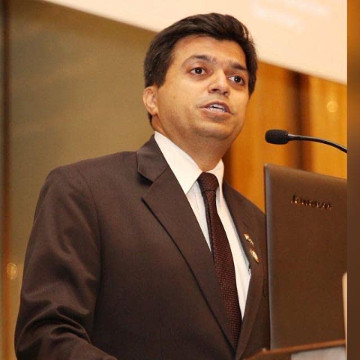 Rajiv Shah is an Indian-origin author, entrepreneur, finance consultant, and angel investor from the UAE. His first book 'Forever: A Love Saga' was published in 2017 which gave him a great debut as a writer.
Rajiv has always been a big fan of Bollywood romance and thriller. With nearly 24 years of experience in management, he found peace in writing which eventually led him to write his book Forbidden which was a beautiful amalgamation of romance and mystery.
Read our full conversation with author Rajiv Shah where he shared more about his book, his writing career, personal life, and upcoming plans.