Double Play is the debut novel of the author K. Redd, published in August 2022. The book follows a set of identical twins, Ryan and Brian Wright. The brothers have been inseparable in the most literal sense and have taken their identical looks to their advantage since time immemorable.
However, what will happen when one of the twins vanishes without a trace after getting shot? Will the other be able to unravel the secrets and figure it all out? Or he too will succumb to the ruse and the madness?
Here's a snippet from the book:
After spending their entire lives switching places and getting away with it, Brian Wright and his identical twin brother had no idea their lives were going to change forever. Their workday began in a normal way. Every weekday, they spent early morning hours at a fitness center before working together at a California luxury and exotic car dealership where Brian was manager and Ryan was the top salesperson. Like many days before, Ryan walked into Brian's office tossed his keys onto Brian's desk, and scooped up the set of keys perched on the desk's corner near the edge. It was switch day, which meant trading cars, homes, and families for a day.
"Hey, don't crash my car!" Ryan said with a sly smile as he slid Brian's keys into his pocket. His green eyes sparkled as he shot Brian a mischievous look. Brian abruptly pivoted toward Ryan. "Yeah, yeah, yeah. When was the last time I crashed a car? You're the reckless one. Make sure you leave everything as YOU found it."
"Hmm… I seem to remember that one time, ten or fifteen years ago. A totaled car and a speeding ticket with your name written all over it." Ryan turned and walked out of the office.
Brian jumped out of his seat and leaned forward, plop‐ping his fists onto his desk. "Man, don't even play! You were the one in the accident, and you're the one who was speeding!"
Ryan rushed back into Brian's office and stood in the doorway. "Well, as far as everyone else knows, it was all you." Ryan laughed. "And that's all that really matters."
"I'm gonna get you back for that one." Sharon, the finance manager, stomped into the office, sliding in front of Ryan. As she entered, her foot-long curly red hair practically slapped Ryan in the face. "Hey, guys, is everything okay in here?" Sharon turned her head toward Ryan, pushed her overly long bangs out of her face, and squinted her eyes, peeking at his name tag. "Uh, Ryan?"
"The show's over. Bye, Sharon!"
"I'm just… Never mind. I just heard loud voices. Anyway, I'm so glad you guys wear name tags. I wouldn't be able to tell you apart without them." Sharon left the office, creating a small earthquake with every step. Ryan grasped the door handle and pulled the door closed. "She has to mention the name tags every single day. Doesn't she know this is your office, so if she sees you sitting here, she should know who you are?"
Book Review: Double Play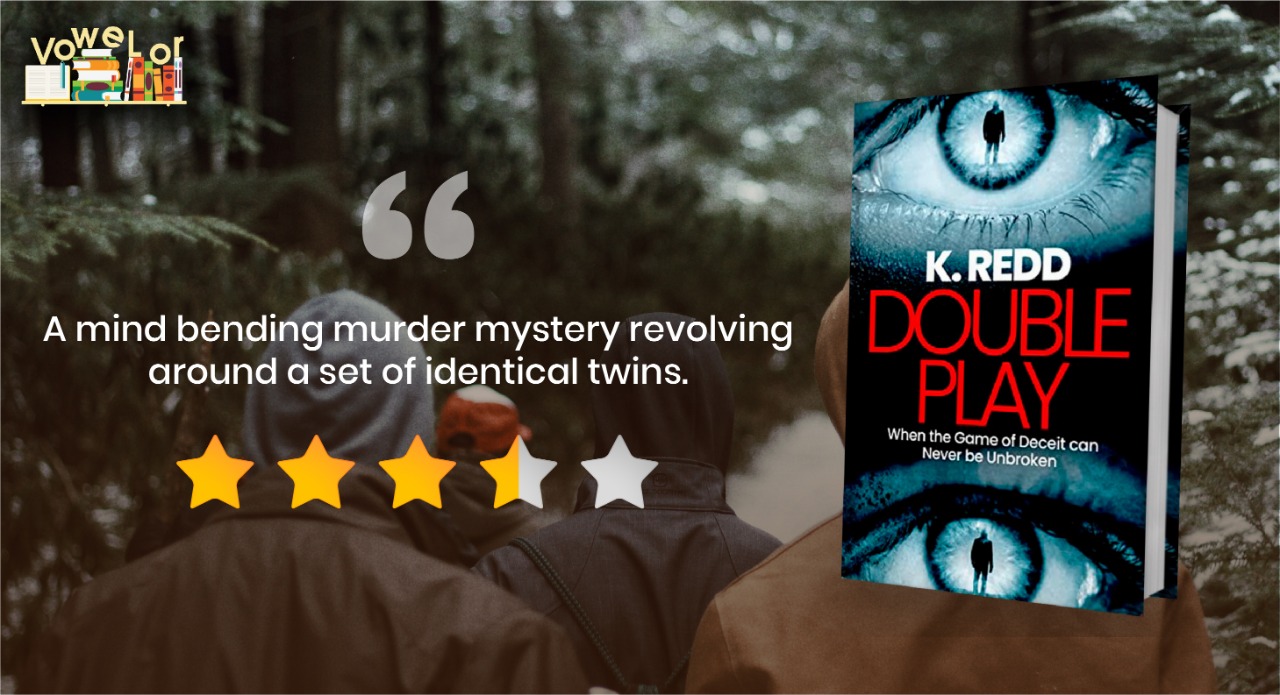 Most of us have watched movies like Dead Ringers, The Evil Twin, I Know This Much Is True, etc with the concept of identical twins in it. How would it be if you'd had a twin so identical that no one can tell you apart? An added dose of crime and thrill in the twin trope becomes just enough to give us the adrenaline rush we need. And that's what K. Redd's Double Play is all about. It follows Ryan and Brian Wright, a set of identical twins.
The two brothers have always been together, so much so that they have been sharing each other's lives since the beginning of time, and have been continuing to do so even after being married and having families of their own. The 'switching' gives them a break from the monotony and provides a way of escape in their own twisted way. But everything went haywire when a certain business goes wrong and one of them disappears after getting shot. Will the other one be able to keep up the act in order to cover up the missing case of the twin? Is it just about finding his brother or there's something bigger at play?
The idea behind the story is just incredible. It was fun reading about the twins' 'switching' shenanigans while they were young, as they'd take tests for each other, go on a date with the same girl and switch in between, and more. The whole premise of a missing twin is just so amazing and there could have been a lot more that could have been done with it. The story should have been developed some more as it seems a little rushed as of now with just so many twists and turns at every corner.
Overall, it is an easy read for all mystery lovers as well as those who are on a venture to explore the genre and the trope. Along with all the good and the bad, the book is definitely worth a try.
| | |
| --- | --- |
| Storyline | ⭐⭐⭐ |
| Characters | ⭐⭐⭐⭐ |
| Writing Style | ⭐⭐⭐ |
| Vowelor Review: A mind-bending murder mystery revolving around a set of identical twins. | 3.5 |
✅ Get your copy of Double Play
: When the Game of Deceit Can Never be Unbroken by K. Redd
on
Amazon now
!
About the Author: K. Redd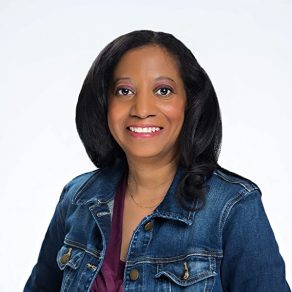 K. Redd is an author and an attorney from Michigan, US. She has recently published her novel, Double Play which is a crime thriller revolving around a set of identical twins, Ryan and Brian Wright. It is her debut in the world of writing which she does in her free time. She is also interested in multiple dance forms like belly dance, pole dance, etc.