**Disclaimer: The book has certain strong sections revolving around religion and faith, which might trigger some readers. The views expressed in the book belong only to the author, and not our organization, its affiliates, or employees**
Are You The AUTHOR-RITY Of Your Life? is a non-fiction self-help book by the author Odingas C. Anyabuike, published in the year 2022. The book is targeted toward most age groups and chronicles the author's take on multiple aspects of life and how we, as readers, can include them in ours. 
If you are someone who finds themselves questioning their identity, autonomy, faith, willpower, etc., then Odingas C. Anyabuike's Are You The AUTHOR-RITY Of Your Life? is just the right pick for you. 
Here's a snippet from the book:
Words are powerful. Words can shape your reality and transform your experiences into monumental bliss or open doors to catastrophic milieus. In the book of Genesis, Chapter 1 verse 3: "And God said, "Let there be light," and there was light." The key word here is "said". God spoke, He said something because He knew something about words and their properties, sounds, energies, frequencies, and vibrations. God wasn't second-guessing
when he said, "Let there be light." God knew before He spoke the phrase that He will manifest exactly what He desired. So, that same source of power unequivocally resonates with human beings because in the same book of Genesis, Chapter 1 verse 27: "So God created man in his own image, in the image of God he created them; male and
female he created them." Human beings can use words to empower or disempower. Just like God (the Source of Eternal Consciousness) can create worlds by using words,
so can we, His creation, use words to make or shape our world in a lovingly, harmonious, or disharmonious way.
Book Review:
Are You The AUTHOR-RITY Of Your Life?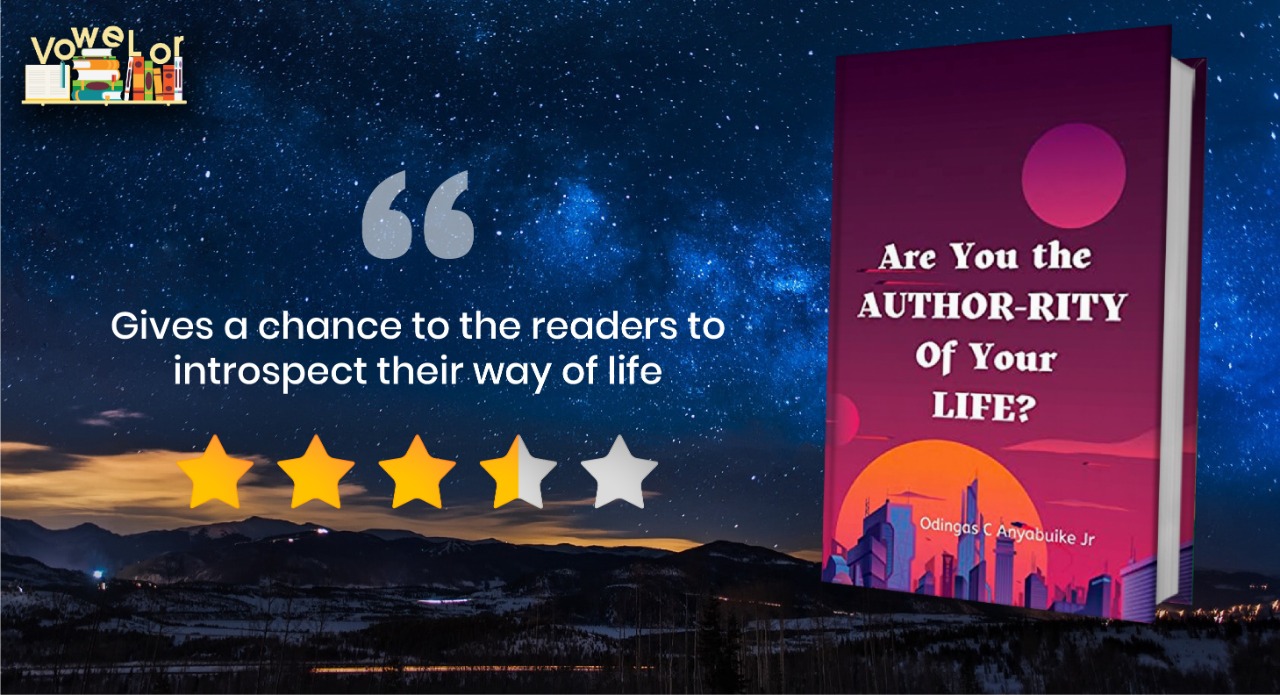 How many times have you questioned your own choices in life? Have you ever felt like your life isn't really in your own control? Or it is being manipulated by multiple aspects that have been introduced in our lives, voluntarily or involuntarily, by other entities? You are not alone. Most of us have faced such dilemmas in life. That's where Odingas comes to the rescue with his unique take on life and our authority on ours.
The book has covered the concepts of authoritarianism, free will, identity crisis, truth, trusting the universe, and a lot more which will help one introspect on the way they have been leading their own lives. However, a heads-up from our side, keep an open mind while reading it as it might be conflicting with your own opinions on multiple aspects.
| | |
| --- | --- |
| Plotline | ⭐⭐⭐⭐ |
| Writing Style | ⭐⭐⭐ |
| Vowelor Review: Gives a chance to the readers to introspect their way of life. | 3.5 |
✅ Get your copy of Are You The AUTHOR-RITY Of Your Life? by Odingas C Anyabuike on
Amazon now
!
My Thoughts about the Book
The book gives concrete facts and figures in aspects like hate crimes, gun violence, etc. which are necessary to make one think about the gravity of the situations and measures one can take on a personal level to make sure they don't add up on the numbers. It has some sections that can trigger some sects of society. The language is pretty strong in that area which as a reviewer I feel could have been more subtle.
Other than that, the book focuses on personal growth and improvement through the realization that we have command over our own lives and it is us who decide how it can and will unfold. It emphasizes the concepts like willpower which eventually affect all of our choices and decisions in easy and difficult situations alike.
His take on how it is absolutely okay to be alone is quite commendable. He insists that despite "artificial 'eco-friendly' societal conveniences and fiber optic connectivity nuances". According to him, it is imperative for one to spend time listening to oneself, and talking to oneself (no matter how idiotic it feels to the other person), as it is the key to understanding our own thoughts and feelings.
About the Author: Odingas C Anyabuike Jr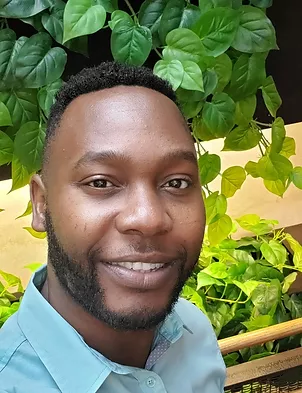 Odingas is an author, educator, professional coach, and philosopher in his own way. He has recently published his book, Are You The AUTHOR-RITY Of Your Life?. It is an insightful self-help book that will make one ponder upon their choices and ways of life. 
Currently, he is settled in Washington, District of Columbia, the United States where he works as Residential Concierge Coordinator. He has been an alumnus of the University of the District of Columbia where he studied Economics, Financial Markets, Investments, & Banking.