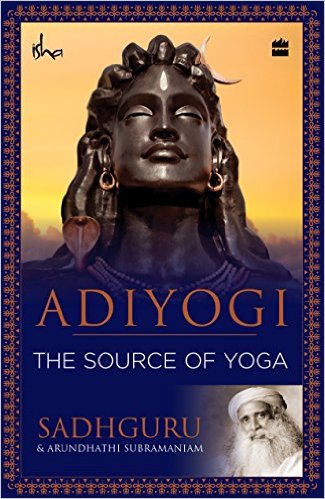 Book Review : Adiyogi The Source of Yoga by Sadhguru
Adiyogi The Source of Yoga by Sadhguru is another spiritually inspiring book by the renowned mystic saint. The book is titled Adiyogi The Source of Yoga as Sadhguru explains how Shiva is the primaeval yogi who first gave the meaning to Adiyogi. This one-of-a-kind book is set to hit bookstores on 24 Feb this year.
The contemporary yogi, Sadhguru, has creatively rhymed the essence of spirituality with the scientific facts in this extraordinary tribute to Shiva, Adiyogi: The Source of Yoga. Just like his previous books, Adiyogi by Sadhguru is also a seamless blend of questions and answers that will make you understand the journey of the soul from the complete emptiness to the chaos. And how the principles of Adiyogi Shiva can be implemented in daily life.
Vowelor Review
Inspiring tribute to Shiva , the Adiyogi. And the journey towards the complete emptiness.
About the Author: Sadhguru
Sadhguru is a contemporary spiritual speaker and intellectual personality having contributed to vast areas of human interest and welfare. He does not promote any religious group or practice. But Sadhguru incorporates the teachings of yoga sciences to elevate the modern-life of humans to a better, joyous and peaceful condition.
In his dedication to human well-being, he founded the Isha Foundation with an aim to teach everyone the practical implementation of yoga and improve the physical and mental state of humans. Sadhguru is among the great international influencers. Various international forums including UN General Assembly have invited Sadhguru as a speaker. His continuous efforts towards the wellness of humans for the past three decades have been appreciated and recognized worldwide.