"The 5 AM CLUB" is basically a self-optimization tool book. In Robin Sharma's own words, it is his promise to "Fortify and bullet-proof and nourish the core dimensions of your inner life and X100 your life".
Book Review: 5 AM Club by Robin Sharma
I would rather class this book as a self-help novel. Robin Sharma does justice to this genre by doling out his pearls of wisdom on rising early and offers tools to achieve this successfully. If you want to read more self-help books, check out our recent post where we have enlisted the best self books of 2019.
STORY OUTLINE AND ITS CHARACTERS
Robin Sharma has woven a story around his tools to facilitate lifetime membership of "The 5 a.m. Club''. The characters – the Entrepreneur, the Artist, the Tycoon and the Spellbinder (Robin Sharma himself); their names are self-descriptive and symbolize the entire class.
Riley, the tycoon is nothing but the testimonial of success for The Spellbinder's Club which he shows-off to the entrepreneur and artist who eventually marry. The story doesn't have much value in terms of the novel. Its characters and the story is much predictable right from the start. It doesn't add much value to its content.
WRITING STYLE
The language Robin Sharma has used is definitely a delight for book lovers. But some of the conversations become more like a relay of jargons and get too preachy. In fact, it interferes with the internal note-taking faculty of the reader who is only interested in enrolling to "The 5 am Club'' at its earliest.
KEY TAKEAWAYS
"The 5 am Club' is a book which has a lot to offer to its readers. I loved this book! I personally know many successful people in their respective domains who owe it to their 5 am a habit. I love the way Robin Sharma has simplified its tools of transformation.
Overall Summarize points
1) He offers a transformational 20-20-20 formula to optimize the victory hour (5 am to 6 am). Robin Sharma has broken the first 60 mins of the day into three neatly cut sessions of 20 minutes each: first is dedicated to sweating out; second to review one's goals for the year and third to learning from inspirational leaders or one's own day just gone. A 360-degree approach. I believe such a powerful start to the day can never go astray!
2) The 90-90-1 session which can be a game changer if one focused on it monomaniacally in their work sphere. Robin suggests dedicating the first 90 minutes at the work to the most important tasks single-mindedly. He vouches for this to be the fool-proof recipe to attain legendary results for his clients.
3) 60/ 10 cycle can turn out the best test in each field. The 60 minutes of uninterrupted activity is only broken for 10 minutes of restoration in the form of music or a walk to only return to 60 minutes of activity again.
4) 60-minutes student for eternity can truly unlock one's greatest potential. This is one ritual you cannot afford to skip if you are on the way to being the best in your industry! He advocates staying a beginner or a learner if you want to become a master. And please, this one is daily!
I have seen many people struggle with their mornings. Even after they begin seeing it, they do not know what to do with their mornings. The book not only charges one to take the action but also gently leads.
Reading this is surely one transformational experience. I highly recommend this book to anyone who thinks he has 'it' in him and is yet away from success.
Robin understands where the want-to-be-members of the club can falter. He empathizes and offers much insight into how to make it work with his easy-to-go-style, motivational words and warnings against possible pot-holes and distractions.
Storyline

Message

Writing Style
Summary
A self-help book on a novel template with age-old wisdom which can work in contemporary times. This Robin Sharma book presents a holistic way of living life and can be a breakthrough in one's life if applied.
Quotes from The 5 AM Club by Robin Sharma
Own your morning. Elevate your Life.
Place, where your greatest discomfort lies, is also the spot where your largest opportunity lies
You never want to be the richest person in the graveyard, you know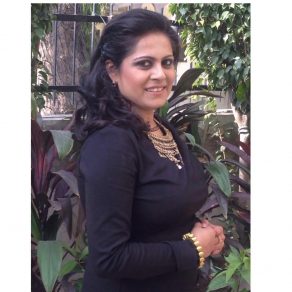 This Review is written by one of our Vowelor Facebook Community member – Vasudha Madaan. She loves to read self-help books and think one should live life to the fullest.