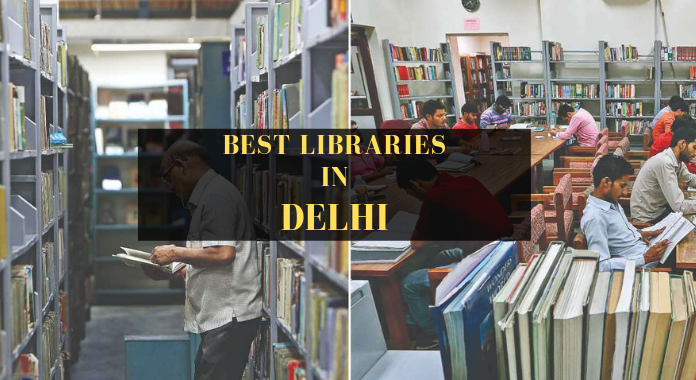 Let me start this one with a quote.
"The only thing that you absolutely have to know, is the location of the library."

– Albert Einstein
As a book lover (and not a scientist), I totally agree with Albert Einstien. You gotta know where is the library even before you know where's the grocery store. So if you're in Delhi, and want to spend some quiet time in the paradise called library then today I am listing seven Delhi libraries that every reader in Delhi must visit.
Best Public Libraries in Delhi
Any city would be incomplete without a library and there are many largest libraries around the world. Delhi ain't behind because there are several public libraries as well as private libraries in Delhi that are still fighting against the whole digital world. Here is the list of libraries in Delhi to rejoice your weekend with a lot of books and get along with fellow readers.
1. American Centre Library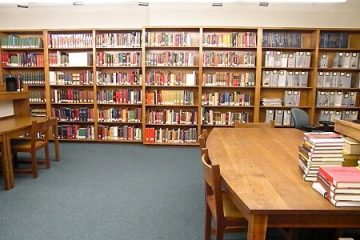 If you are a fan of American Literature then this library situated in Delhi at Kasturba Gandhi Marg is your destination. With a splendid collection of books and free Wi-Fi for members, the American Centre Library has a lot to offer. Not only books but the library also maintains a superb collection of movie DVDs that you can either use there in the library as well as take home as a member.
Occasionally, there are book launch events, literary workshops and movie screenings. What else you need? This is one of the best libraries in Delhi and offers an annual membership for INR 400.
2. Delhi Public Library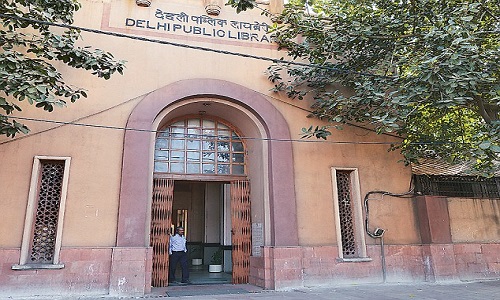 The oldest is the best at least in the case of books. Founded in 1951, Delhi Public Library is a free-of-charge library housing more than 1.8 million books, journals and other reading material. Isn't that great? On top of that, you can get a membership for as low as Rs 20. All you have to produce is proof that you are a resident of Delhi and borrow whatever books you want.
There are 6 branches of Delhi Public Library making it one the largest libraries in Delhi collectively.
3. British Council Library (Delhi)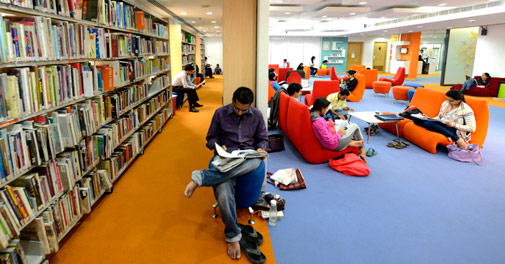 Maintained by British Council India, this library is situated in the heart of Delhi i.e. Connaught Place. The Delhi branch of British Council Library is the second home for those looking to study in the UK. Apart from housing 85,000 academic books, British Council Library (Delhi), promotes the British culture and society with books and events.
This must-visit Delhi library functions from 10 am to 6 pm daily except Sundays.
4. Sahitya Kala Academy Library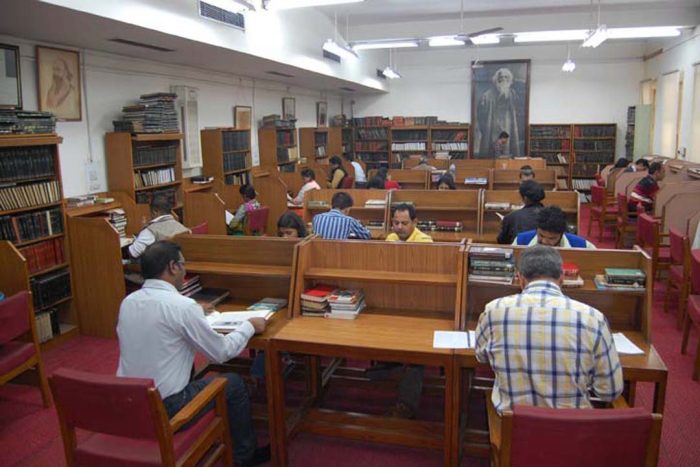 If well-stocked shelves give you immense pleasure, then Sathiya Kala Academy Library at Ferozshah Road welcomes you with open doors. One of the most important libraries in Delhi in terms of variety of languages, Sahitya Kala Academy Library preserves some of the oldest texts in Hindi, English and 24 other languages.
On top of everything, this library has dedicated sections on Mahatma Gandhi, Rabindranath Tagore and more such authors making it a hot destination for history lovers.
5. National Gallery of Modern Arts Library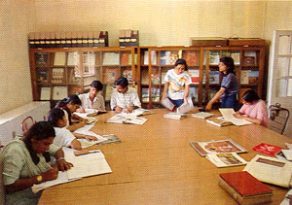 NGMA is already a heaven for the art lovers but a little number of people do know that there is a splendid library on the premises. Located on Sher Shah Road, Delhi, NGMA Library is a must-visit library for anyone who is interested in any form of Arts. The library caters a plethora of books ranging from graphics to paintings and literature of various ages.
You can also reach out the NGMA Library to reference 32 International art journal it subscribes. This unique Delhi library opens from 10 am to 4:30 pm. Go and visit the awesomeness.
6. Japan Foundation Library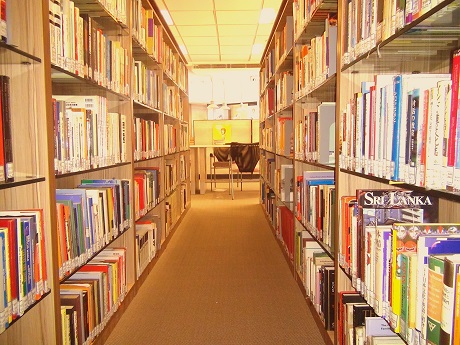 For all those who can't have enough of Manga and Haiku, Japan Foundation Library in Lajpat Nagar, Delhi is a temple. With a large collection of Manga from internationally acclaimed writers, this is probably the only library in Delhi offering this genre.
The annual membership will cost you INR 300 with access to all the books, reference material for Japan's culture and the audio-video collection too.
7. India Habitat Centre – Habitat Library And Resource Centre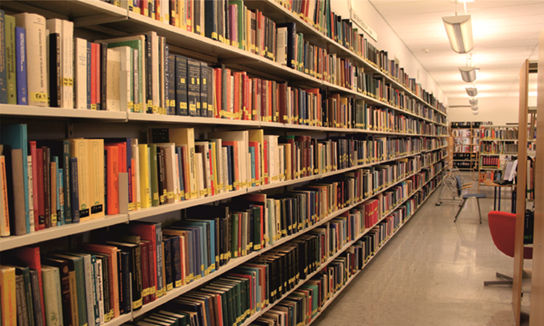 The Indian Habitat Centre's Library is extremely well maintained. The library stocks a wide range of collection in books, magazines and journals by covering topics based on cultures, architecture, science, interior decoration, autobiographies, finance, business and more.
A great space for research work with a varied range of resources which includes newspapers, electronic newspapers, internet, multimedia, videos and books. This library is open only to members.
8. Nehru Memorial Library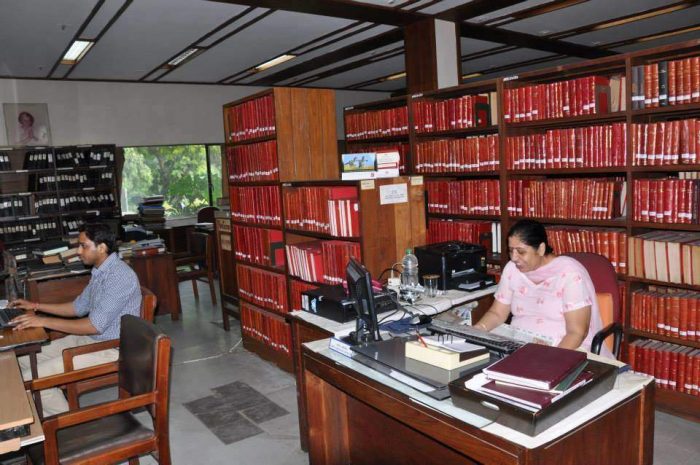 The Nehru Memorial Library in Teen Murti Bhavan is well stocked and historically well-established library open only to members. The membership, however, is nominal with 1000 rupees annually as the fee. This library is open on all seven days of the week and hence now we have a spot added on for our nerdy weekends.
The library's system is pretty dated and ancient where physically cards are issued and manually written for books being borrowed. Fines are charged for late return.
9. The Central Secretariat Library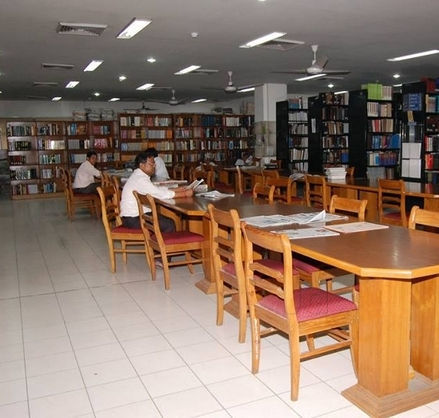 The Central Secretariat Library in Sastri Bhavan has a huge collection of books and journals. This library mostly caters to the Government officials, however, it is open to the public on a membership basis. It has a huge collection of newspapers and journals, highlighting all the historical events and this place acts as a great source for political reading. A photocopying facility is also available in premises, making it easier for a research worker to gather information from multiple sources under the same roof.
The membership fee comes in two basic categories 500 rupees annually for students and academicians and 1500 rupees for organizational membership. This library is also open only to members.
10. Parliamentary Library

Historically established in the early nineties this library is one of the largest in our country. This library is the largest archive for all research purposes and it mainly caters to need of the Parliamentarians and Govt officials.
For public it is open based on a bonafide application form from its website, which asks for a clear reason for validating access to this library and further access is granted based on approval of this application. This library also has a huge digitalized document collection with multiple international collaborations.
11. Dyal Singh Public Library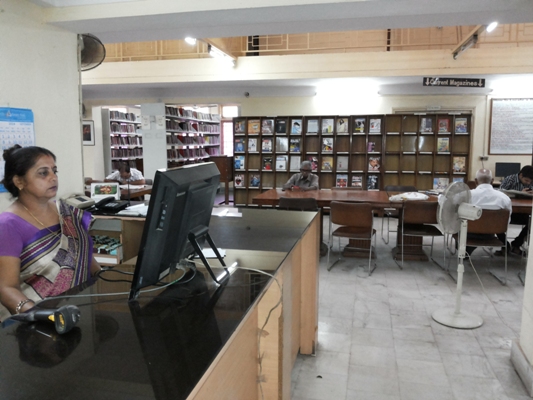 The Dyal Singh Public library as the name suggests is completely open to the public and even more importantly it is free of access for the usage and reading within its premises. It is completely welcome and open reading space where the borrower's membership comes with an application and a security deposit of 500 rupees.
This library has a huge collection of books in varying subjects and most importantly it is a huge archive of all the current newspapers and magazines when in terms of newspapers and magazines you name it and this place has it!
12. Archaeological Survey Of India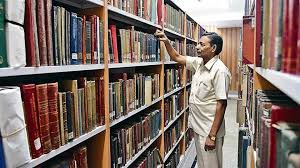 The Archaeological Survey of India, in Rajpath Central Secretariat, is a huge storehouse for books and journals covering various subjects such as History, Archaeology, Architecture, Art, Geology, Literature, etc. Sometimes this library comes up with exhibits of rare artworks, to feast your eyes. This library is open to the public library for reference purposes.
13. Dr BC Roy Children's Reading Room and Library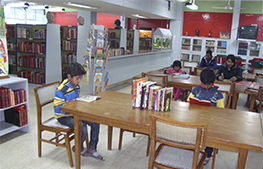 This one is possibly the only library in Delhi focussed on kids. It was established by famous cartoonist Shankar Pillai. With a mindblowing collection of 40,000 children books on a variety of subjects that attract kids including science and mythology, this library is where you should take your kids on an outing.
Any child between 5 to 18 can join the library at a nominal cost INR 600. This kid's library at Bahadur Shah Jafar Marg, Delhi opens from 9:30 am to 5 pm daily.
Do you know of any unknown or secret library in Delhi that should be added to the list? Just put your suggestions in the comments. Also, don't forget to share your library experiences. 🙂