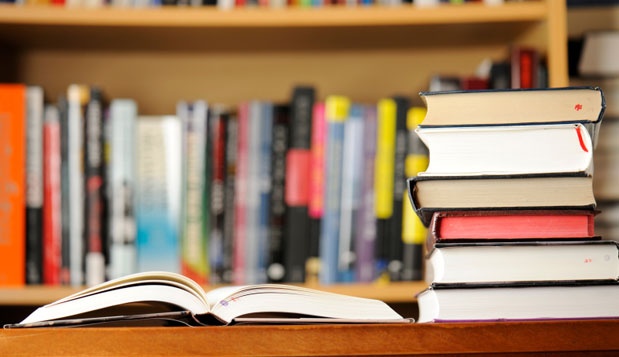 From the classic literature of Munshi Premchand to the unforgettable poems by Dr. Harivansh Rai Bachchan, there are many best Hindi novels that touched every reader's heart with the depiction of civilization and cultural development of earlier times. It is a difficult task to put together the best Hindi novels of all times, but somehow we manage to provide you the list of Best Hindi Novels by Indian Authors that everyone should read with our best of knowledge.
Last update on 2020-03-20 / Affiliate links / Images from Amazon Product Advertising API
Best Hindi Novels of All Time
No doubt Hindi literature has been appreciated from all around the world. Here is the list of Best Hindi Novels written by Famous Indian Writers that everyone should read.
1. Godaan by Munshi Premchand
It is the first book in the list of Best Hindi Novels. Godaan is written by Munshi Premchand. The Main plot of the story revolves around the characters representing various sections of the Indian Community. It is the story of dreams and desires of small village boy Hori Mahato and his family members. If you are a reader of Hindi books, then you should add this beautifully written best Hindi Novels in your personal library.
2. Raag Darbari by Sri Lal Sukla
It is written by Sri Lal Sukla who was well known for his social and political satire. Raag Darbari is about the corrupt rulers ruling the village and many institutions. The narrator of the story is Ranganath. The story revolves around Ranganath's uncle who is a very corrupt ruler and has defeated every individual who tried to stand against him. The Story takes a twist when few people stand together and decide to fight against Ranganath's injustice to the people of the village. It is full of suspense and drama, if you are looking for a book which belongs to literary fiction category, then you should read Raag Darbari by Sri Lal Shukla, one of the best Hindi novels.
3. Madhushala by Dr. Harivansh Rai Bachchan
Muadhushala meaning 'The House of Wine', is written by Dr. Harivansh Rai Bachchan. Accredited as of the best Hindi books, the poet is trying to explain the complexity of life with reference to the four Instruments which comes almost in every verse: madhu (wine), saaki (server), pyaala (cup) and madhushala (bar).
4. Chandrakanta by Devaki Nandan Khatri
It is one of the most popular Hindi Novels by Devaki Nandan Khatri. The Story of Chandrakanta comes under the Romantic Fantasy category and it is about two lovers from the rival kingdoms: the princess Chandrakanta of Vijaygarh, and the prince Virendra Singh of Naugarh. The writing style of the book takes you in the world of aiyars. If you want to read the book in the Romantic category from the list best Indian Novels, then you should look forward to buying this book from your local library.
5. Rashmirathi by Ramdhari Singh
This is the Sixth book from the list of best Hindi novels that everyone should read. It is written by Ramdhari Singh 'Dinkar'. The Story of Rashmirathi traces the life and journey of Karna, Kunti's first-born son. Karna grows to be a violent soldier even after growing up in a humble family. It is a great poem that revolves around power, courage, pride, emotions, and honor.
6. Gaban by Munshi Premchand
Gaban is counted among the best Hindi novels written by the legend Munshi Premchand. It is a story of Ramanath, a handsome guy who is morally weak person tries to make his wife Jalpa, happy by gifting her precious gift which he cannot afford from his salary. The story gets interesting when Ramanath gets bounded with the debts.
If your love story also somehow relates to the typical middle-class family desires and dreams, then you cannot miss reading this best Hindi book from Munshi Premchand.
7. Maila Anchal by Phanishwar Nath Renu
Maila Anchal by Phanishwar Nath Renu is another amazing Hindi novel. This book is considered as the most significant Hindi Novel after the Munshi Premchand's Godan. The story of the book states the trials and rituals of the small remote villages in North-East Bihar during the Quit India Movement.
8. Volga Se Ganga by Rahul Sankrityayan
A journey from the Volga to the Ganges is a collection of 20 famous historical fiction short stories by a famous scholar Rahul Sankrityayan. The story explains the migration of Aryans from the steppes of Eurasia. If you have an interest in reading historical fiction, then this book from the list of best Indian novels would definitely be a good addition to your library.
9. Kamayani by Jaishankar Prasad
Kamayani is a Hindi epic poem by Jaishankar Prasad. It is considered one of the greatest literary works written in modern times in Hindi literature. Kamayani depicts the effect of human emotions, thoughts, and actions by comparing them metaphorically with different things. It is an amazing showcase of Indian style writing by the famous author Jaishankar Prasad.
10. Nirmala by Munshi Premchand
It is a Hindi Fiction Novel written by legendary Munshi Premchand. Nirmala is well suited for the readers who love to read Hindi Novels of Indian Writers. The Story of the book is about a young girl named, Nirmala who is forced to get married a widower of her father's age. The Book depicts a strong message to all the girls and the ones who are fighting against the woman empowerment.
11. Chitralekha by Bhagwati Charan Verma
This is the last but not the least book from the list of best Hindi novels by Indian Writers. Chitralekha is written by Bhagwati Charan Verma. The Story explains the philosophy of love and life, sin, and virtue. It is an excellent piece of Hindi literature with a historical plot of ancient Magadh Era.
12. Chidambara by Sumitranandan Pant
Chidambara is the collection of most famous poems written by Sumitranandan Pant. Pant received the 1968 Jnanpith award for the same.
13. Satrangini by Harivansh Rai Bachchan
Satrangini by Harivansh Rai Bachchan is a collection of one song and forty-nine poems. Harivansh Rai Bachchan has divided the poetries with respect to seven colors.
14. Dashdwaar Se Sopaan Tak by Harivansh Rai Bachchan
Dashdwaar se sopaan tak (In the Afternoon of Time) by Harivansh Rai Bachchan is a shorter creative version of these four volumes, translated into English for the very first time.
15. Neerh Ka Nirman Phir by Harivansh Rai Bachchan
Neerh Ka Nirman Phir written by Harivansh Rai Bachchan is the second part of his Autobiography. The book 'Neerh Ka Nirman Phir' is about how Harivansh Rai Bachchan became Bachchan.
16. Basere Se Door (Bachchan Autobiography)
Basere se door book by Harivansh Rai Bachchan is one of the four parts of his autobiography. 'Basere se door' is a very powerful biography.
17. Apsara by Suryakant Tripathi Nirala
Apsara is the first fiction novel of the poet, Nirala. This is a story about a woman who fells in love with an artist and after that she has to face many societal boundaries. It is a tale of courage, tenderness, and feminity and also counted as one of the best Hindi novels.
18. Yama by Mahadevi Verma
The famous poet and short fable writer Mahadevi Verma always writes about her pets and animals. Her writings are always inspired by nature and Yama is one of the favorite Hindi novels of hers. She was also honored with the Sahitya Akademi award. She was also known as the 'Modern Meera'.
19. Gunaho ka Devta by Dharamveer Bharti
Another feminist writer Dharamveer Bharti became the most prominent writer after Kabir. Gunahon Ka Devta talks about a man Chandar who falls in love with his professor's daughter named Sudha. Bharti writes about human emotion, pain, grief, happiness, and loss and hooks his reader's attention throughout the story.
There are many best works written by Indian Authors in Hindi, having that in mind we are not closing the list of best Hindi Novels that everyone should read. What we will do is to add your suggested book of best Indian novels to the list. You can write your valuable suggestions in the comment section of this Article.