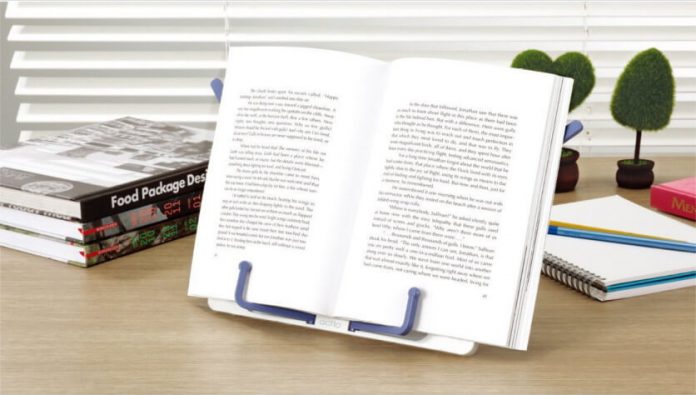 The life of book lovers remains confined within the books. If you are an avid reader, then you definitely own many good books. But, what about having a good book stand?
Readers are familiar with the never-ending struggle of holding books and in between reading, doing other chores with their hands.
Of course, you have only two hands, and sometimes it becomes so frustrating to leave your book on a crucial turn to do another work. At times, you ignore the other work while reading (me too! :P), but it can't be the case every time.
Well, the best solution to tackle this problem is the book stand.
Yes, bookstands are created so that people can read and do other stuff at the same time. Having a book holder means your hands will be free to indulge in different chores or to rest while reading.
Still not convinced? Let's know why book stands are an essential need of readers.
Why You Should Buy a Book Stand?
I will give you a few solid reasons to buy book stands because as a book lover, it's my responsibility to guide other book lovers and help in enhancing your reading experience in any way possible.
Here are the top reasons for which you should consider buying a book stand.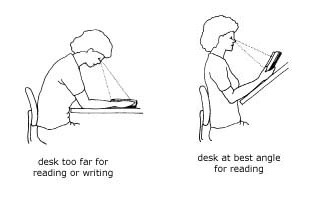 Book Stands Promote a Better Posture: We often sit in a bad posture while reading books when you hold them with your hands. The height of book holders is ideal for keeping your back and whole body in the right angle that considered as the proper posture for reading. It will save you from neck pain and other pains that are caused by bad posture.
Book Stands make the Reading Experience More Comfortable: While reading the books tucked in a book stand, the whole experience of reading becomes more relaxed and comfortable. You don't have to worry about holding the book or stopping the pages from flying.
Books Stand Assist in Multitasking: You can easily do other things like cooking, sewing drawing or exercise by placing your book on the book holder. You can also read in bed while resting.
So, in short, bookstands increase convenience and definitely make a reader's life a lot easier.
Top 6 Book Stands and Holders of 2019
I understand that every reader has different needs. Due to this, I have not shortlisted only a single book holder. Instead of that, I have given a list of book holders that will suit perfectly to different types of readers.
So, read a little about all these good books stands and figure out which one is truly meant for you.
1. Actto BST-09 Reading Stand – Best Affordable Book Stand
Read Review on Amazon    Buy This on Amazon
If you are a student who can't spend much on buying a book stand, then you can go with Actto BST-09 Reading stand. This book stand is available at a price which is even lower from a single book.
You don't always have to compromise with quality while buying affordable things; it is well-proven by Actto BST-09 Reading stand.
Salient Features:
It is an adjustable bookstand with clips to hold pages.
This book holder can easily hold any type of books, sheets or larger media items.
The big size is ideal for holding huge college books as well; that's why it is perfect for students.
2. Hog Wild Peeramid Bookrest – Best for Bedtime Readers
Read Review on Amazon    Buy This on Amazon
If books are your companion even in bed, then all you need is Hog Wild Peeramid Bookrest. It is a comfortable and soft pillow-like book stand for reading in bed. You just have to put the back of your book on this pyramid looking stand.
It doesn't have any page holding clips. But, the bookmark will assist you in reaching the page on which you left if the pages fly due to air.
Salient Features:
Its softness makes it ideal for kids as well.
It is available in various colors and design; which is the best thing for choosy book lovers.
It can also hold electronic devices; so you can easily read e-books by keeping your kindle devices or phones on this book holder.
You can even fall asleep with this book stand on your bed. It is not edgy or sharp; which is why it's totally harmless for sleepers.
3. Nice Production INP-101-O – Best Stand for Bulky Books
Read Review on Amazon    Buy This on Amazon
People who have a bulky book collection should not think that the book holders can't bear the weight of these books. Well, we got Nice Production INP-101-O for you! This large size wood book stand is perfect for heavier books.
Salient Features:
It is a highly adjustable book stand with 15 adjustment levels.
The structure of this book stand promotes better posture for good spinal health.
Its large size promises stability and durability.
It can hold any type of books with great ease.
Usually, people use it to hold large cookbooks while cooking food.
4. Deluxe Large Cookbook Holder – Best for Holding Cookbooks
Read Review on Amazon    Buy This on Amazon
Deluxe Large Cookbook Holder is ideal for people who love to cook new dishes every day by taking help of cookbooks. We know that holding a cookbook is not possible while cooking. The pages keep turning due to fan as you try to follow the steps of cooking.
The whole process of finding the right page again with dirty hands during cooking can be really annoying. In addition, your cookbooks can become really messy due to various ingredients if you will keep it on the cooking slab. So, a recipe book stand is essential in this case.
Salient Features:
The base of this book holder is made up of cherry wood; which is strong enough to handle heavy cookbooks.
It contains a clear acrylic sheet which safeguards your cookbook from the splatter. This sheet comes in front of your book when you place it on the stand.
The black metal hinge makes it easy to turn the pages by pulling forward the acrylic sheet.
You can easily store this book holder by folding it flat after use.
5. Manhasset Model #48 – Best for Holding Music Books
Read Review on Amazon    Buy This on Amazon
Music teachers, band students and performers also need book stands to keep their books at a place as they need to see the notes to play exceptional tunes. Manhasset Model #48 is a perfect book stand for musicians as its solid-brass bearings provide the much-needed support to their music books.
Salient Features:
It is durable and long-lasting.
Its automatic no-knob friction tilt neck makes it easy for musicians to tilt it in any position while performing.
The unique materials like solid-brass bearings, greaseless heavy-duty chrome inner shaft and magic finger clutch create an outstanding one-hand grip.
It has an all-steel welded base which is highly stable and requires minimum space on stage.
6. A+ Book Stand CBS100 – Best Book Holder for Children
Read Review on Amazon    Buy This on Amazon
You can also buy a book holder for kids to promote the habit of reading from childhood. In addition, kids also need a textbook holder to copy stuff from books while doing their homework. But, finding a specialized book stand for kids is not an easy task.
Well, we have already done this for you by mentioning the only Children's book stand available in the market. Its childish design and small size are perfect for kids.
Salient Features:
It has rounded and smooth edges which makes it non-hazardous for small kids.
It is useful for various purposes like doing homework, reading books, doing art-work etc.
Its 15 adjustable positions help in creating the habit of right posture since childhood.
Its process of assembling is very simple; which kids can also learn.
It is certified to be safe for children.
What to Keep in Mind while Selecting a Book Stand?
There are certain things which you should keep in mind while selecting the book stand for reading. Let's have a look.
✅ The Purpose: Why are you buying the book holder? What type of books do you want to keep on this stand? Do You want a book stand for desk or for reading in bed? Find the answer to these questions to know your exact purpose of purchasing. Knowledge of this purpose will assist you in finding the right book holder.
✅ The Materials: Durability matters a lot while purchasing any product. The materials with which a book stand is made affect the whole durability. So, you should always check the materials of any book stand before purchasing it.
✅ The Comfort: You are purchasing the book stand to enhance your reading comfort. So, you should always keep your comfort in mind while selecting a book stand.
For example, if you read in bed or you have to carry the book stand to college or office, then opt for smaller and portable book stands, not the bigger ones.
✅ The Price: Of course, you have to look at your budget before choosing any book holder. So, you can't neglect this one point; especially if you have a low budget.
Final Words
So, this book stand guide is created to help out all the readers and encourage reading by giving the solution of common reading problems. The book stands which we have shortlisted are indeed the best ones; so you can choose any of it without any doubts.
You can also read the feedback and reviews of other buyers to ensure the quality before purchasing any of these book holders. So, choose your book stand, and place the order now!