Barack Obama, the former President of United States of America, seems to have been planning for his future plans after the end of his days at the White House. According to recent reports, Mr and Mrs Obama have signed a multi-million dollar deal with a leading publisher for their upcoming books.
In a bid based deal attended by many publishers, Penguin Random House acquired the world rights of publication of upcoming 'memoirs' of Barack and Michelle Obama.
Mr & Mrs Obama signed $60 Million Book Deal with Penguin Random House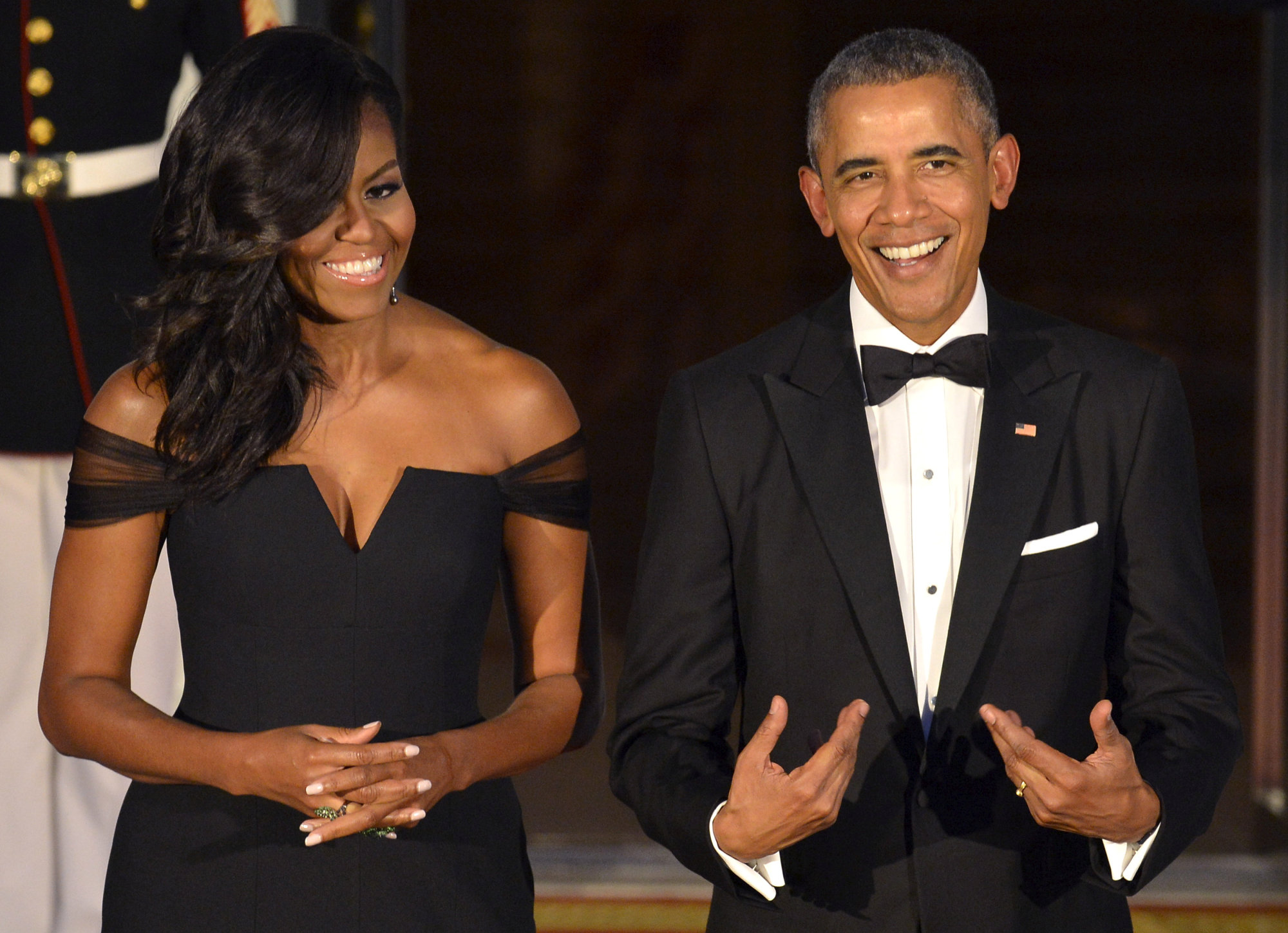 The company has acquired world publication rights for two books, to be written by President and Mrs Obama respectively."

Penguin Random House announced in a statement.
Although, the details about the title, cover and the release date of the books are still not disclosed by the publisher. This book deal marks to be one of the highest paying book deal ever made in the history of modern book publishing.
Obamas are not the first-time authors. Barack Obama has previously published two books, Dreams from My Father and The Audacity of Hope, both of which became bestsellers. Also, former first lady's previous book, American Grown, which about Food and Gardening saw good response from readers.  Obama's books were published by Crown, an imprint of Penguin Random House itself.
"We are absolutely thrilled to continue our publishing partnership with President and Mrs. Obama,"

"With their words and their leadership, they changed the world, and every day, with the books we publish at Penguin Random House, we strive to do the same. Now, we are very much looking forward to working together with President and Mrs. Obama to make each of their books global publishing events of unprecedented scope and significance."

said Penguin Random House CEO Markus Dohle.
For the upcoming books by Barack Obama and Michelle Obama, the details are really scarce. But according to the close sources involved in the deal, are expected to be memoirs. Barack Obam will be describing his days in the White House as the President of one of the most powerful nations of the World. While Michelle's book is expected to be similar to inspiring books for young people.
While we all look forward to these amazing upcoming Obama books, let us what are your thoughts about the same in comments below.