Talking about beautiful places, Libraries would top the list for any book lover. There's no second choice in front of the peaceful and sacred place full old and new books.
A Library is actually infinite worlds co-existing under one roof!
In the world of internet and kindle, there are still a number of mindblowing libraries that breathe life into the primitive form of reading – Books.
These gems can be found in every part of the world. Some holding the history and culture while others making wonders with marvellous modern infrastructure.
No matter where you live and what you read, You must take time and visit these most beautiful libraries from around the world.
Clementinum, Prague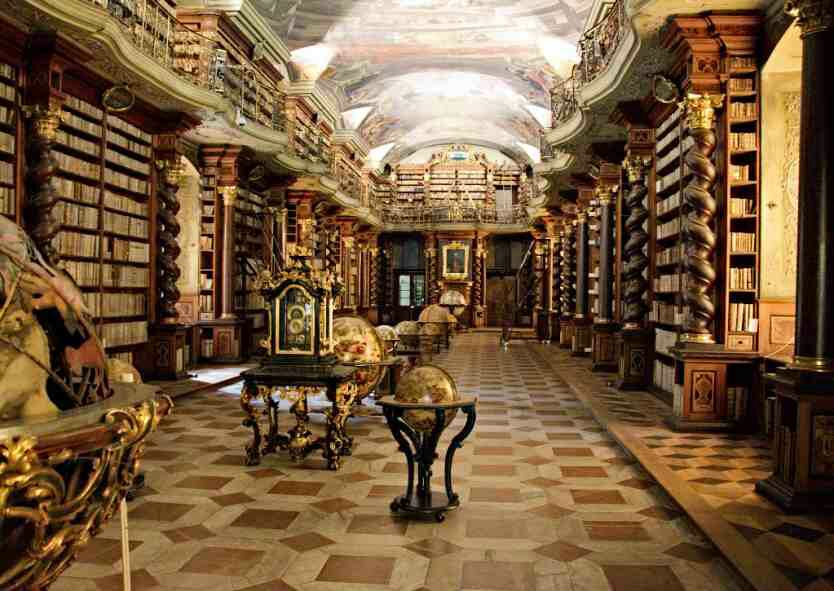 Image Source : wikipedia.org
Having an extravagant Library Hall, Clementium is known for its rare gold plated globes and panoramic frescoes blending art and science. All this is inside just one building situated in the Clementinum complex. You will be surprised to know that  in 1622, when the Jesuits started building this beautiful library they had just one book. And, by the time the Clementium became a marvellous reading palace, the collection of books grew to 20,000 volumes. Till date, many things in this library are exactly how Jesuits left such as the labels of the bookshelf and even the red marks on the books. You can touch down here any day of the week.
The Royal Library Copenhagen, Denmark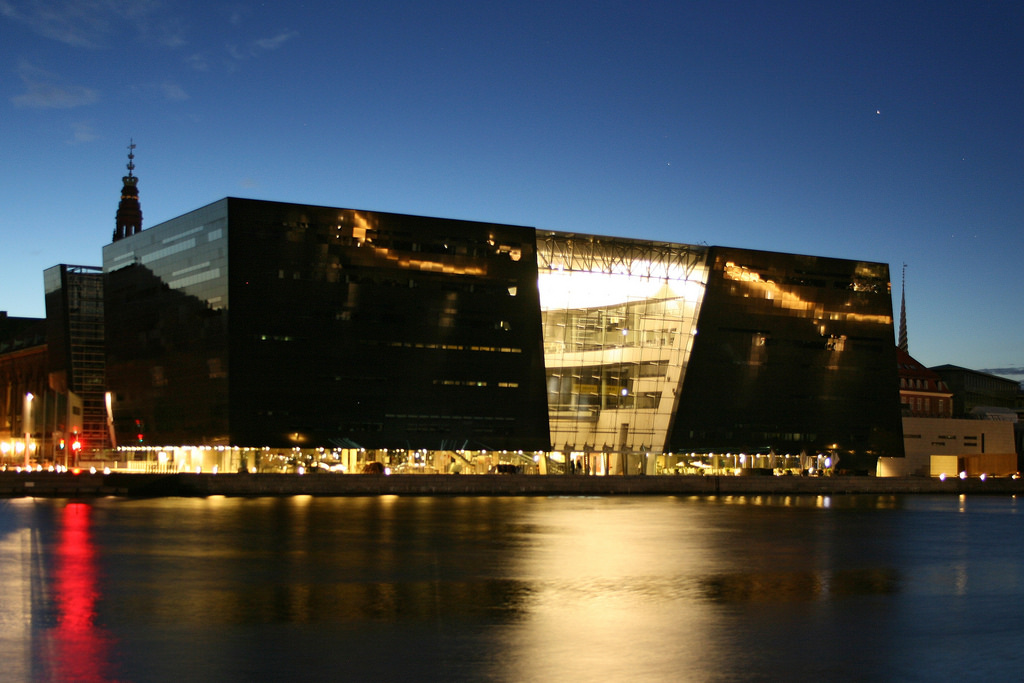 Image Source: twitter.com
From a historical treasure, let us take you to this ultra-modernist building, The Royal Library. Situated in Copenhagen, it is commonly known as the Black Diamond. Many don't know that fact that this building was built as an annexe to the Royal Library's primary complex. Apart from the wonderful world of books, this beautifully modern Library has a concert hall, exhibition spaces and even a popular café. The Black Diamond is creatively located beside the magnificent harbour and the ceiling fresco by one of Denmark's most famous artists, Per Kirkeby. In case you are planning to visit, dont forget, they have guided tours on Saturdays.
Library of Congress, Washington, D.C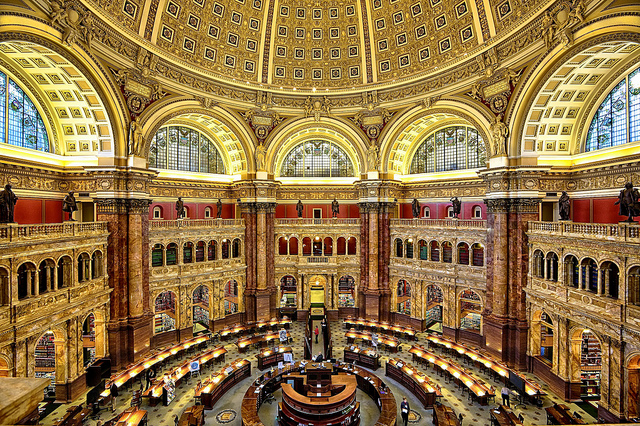 Image Source: smallpressworld
Back to the antiquity. Possessing remarkable architecture and peaceful ambience, Library of Congress is actually built on the burnt remains. The original library was burned down in 1814. Thomas Jefferson started a new one with his own much explicit collection of books. The main reading is spectacular having the mosaic of the greek goddess of Wisdom, Minerva.
Numerous scrolls, books, and mediaeval lights appear throughout the Library of Congress. It also houses the Gutenberg Bible (one of 42 left in the world). Open from Monday to Saturday, it occasionally hosts free classical concerts.
Central Library of Vancouver, Canada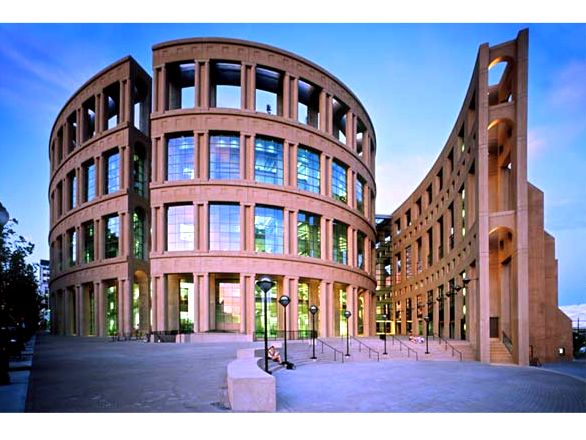 Image Source: greenroofs.com
Resembling some ancient Roman structure, Central Library of Vancouver is a masterpiece of Architect Moshe Safdie. An urban skylit concourse paves the way to the reading and study areas connected by bridges from the outer wall. This modern day Colosseum works actually like heaven for readers. A huge number of book lovers visit the Central Library daily in search of word magic!
New York Public Library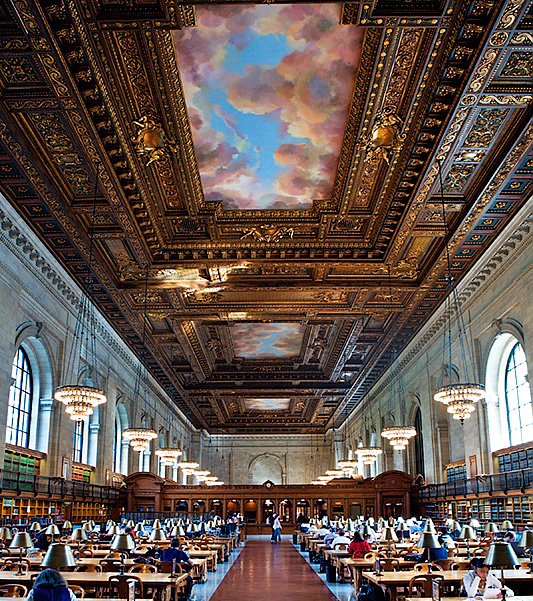 Image Source : wikimapia.org
You must have seen it in numerous Hollywood movies. This Library features the Rose Main Reading Room is naturally lit by the grand palladian windows. It is as large as two city blocks. This grand library is one of the most visited stop for those visiting New York. A handy advice for the those planning to visit, New York Public Library offers Free one-hour tour every day except Sunday.
Trinity College Old Library, Dublin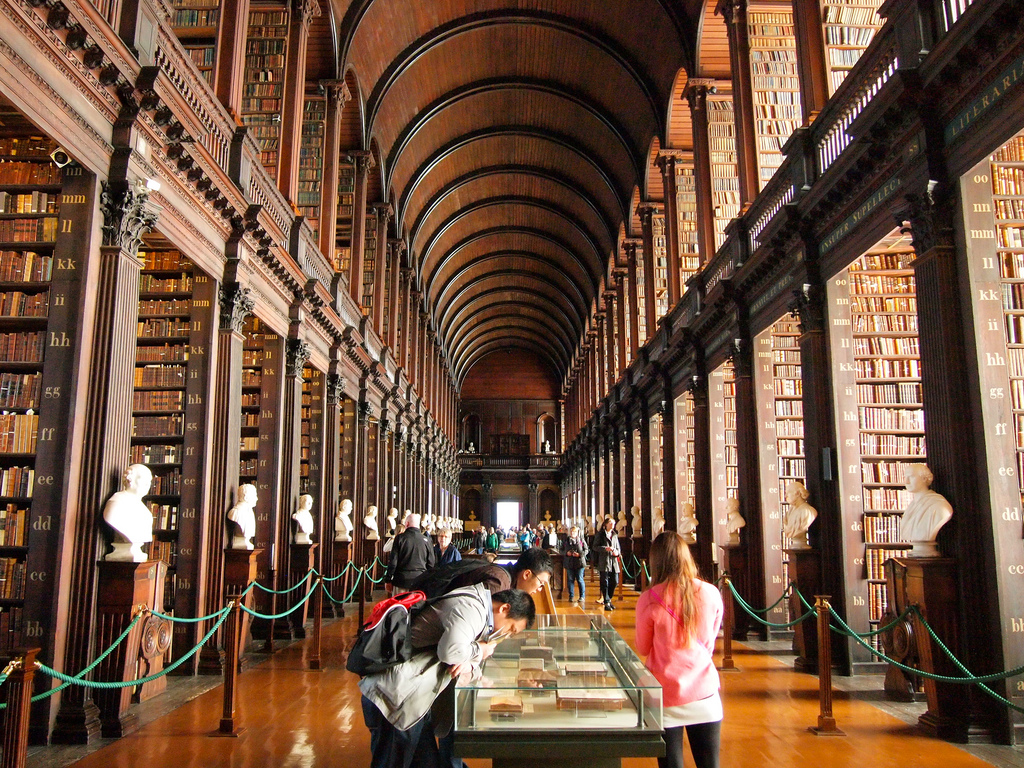 Image Source: dangerous-business
What can be unique than a Library founded by Queen Elizabeth 1 herself? Yes, the Trinity College Old Library was founded by the queen in 1592 making it one of the oldest libraries too. Another attraction of this library are the white marble busts of great authors such as Jonathan Swift and more standing in the walkway of 200 foot long Reading room.
Another unique thing about Trinity College Library is Book of Kells, a profusely decorated manuscript having the four Gospels of the New Testament. The Old Library and the Book of Kells Exhibition are open for self-guided tours daily.
Bodleian Library, Oxford University, England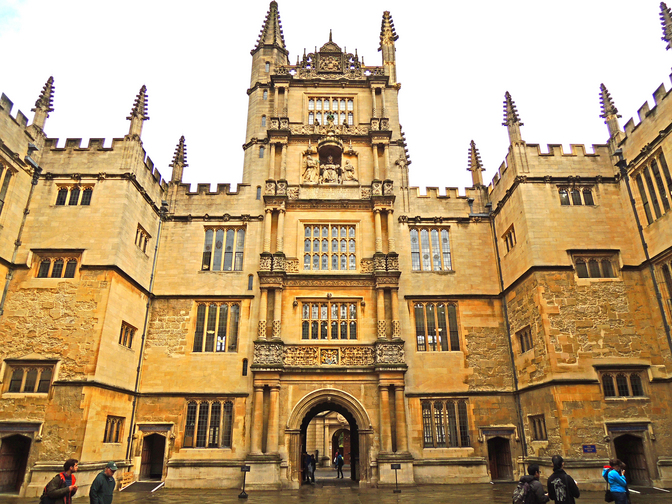 Image Source: cnn.com
Remember the Hogwarts Library for the Harry Potter movies? It was actually Bodleian Library situated in Oxford University. You may not know that before it became famous on the big screen, many generations of scholars including Kings, Nobel Prize winners, and British prime ministers studied here. This has been an important building block in the history of Britain.
So, the next time you get to England, remember they have tours to the ancient Reading rooms, Radcliffe Camera  and the Divinity School too.
Seattle Public Library's Central Library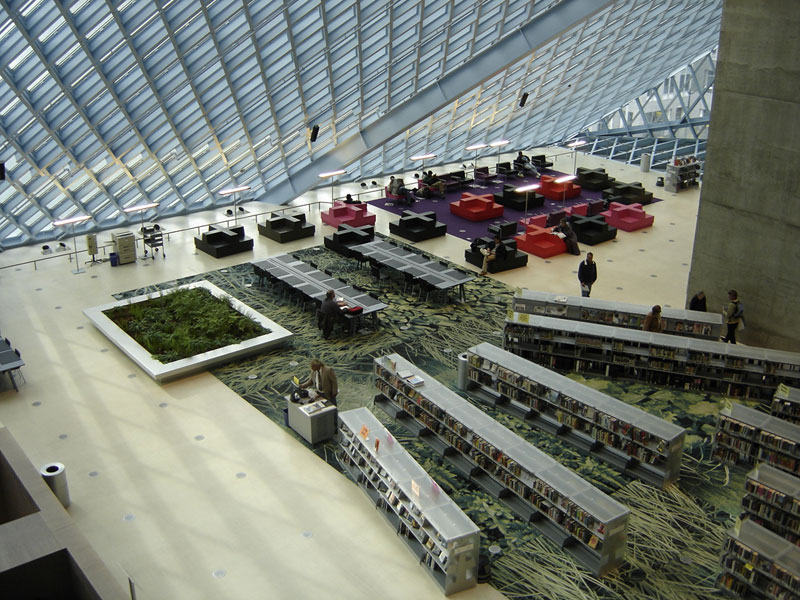 Image Source: centeredlibrarian
Another Modern day Library that can give many neo-modern architectural wonders a run for their money. With some really futuristic glass facets, the Seattle Public Library hosts a variety of books for the bibliophiles. The reading area is actually beautifully inclined floors that spiral up to four stories.
With all the Sun and natural interiors, this 21st-century library is the best place for a bookworm to escape into some winter reading! Best of all it opens daily.
Connemara Public Library, Chennai, India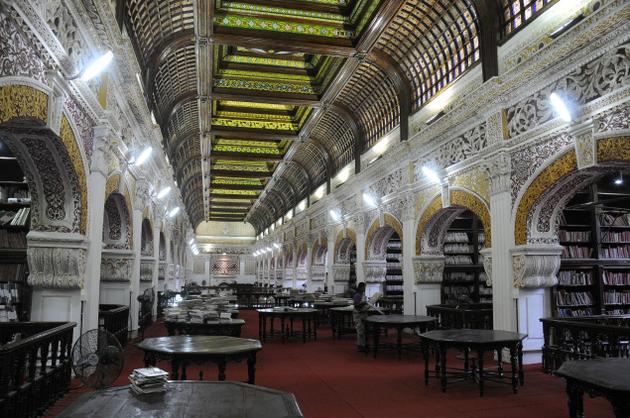 Image Source: sh-dz.net
To add one more to this list of beautiful libraries, let us tell you about Connemara Public Library which was established in 1896. It is actually a well-maintained part of a cultural complex that comprises a theatre, a museum, and an art gallery.
You can browse through the copies of almost all books, magazines, and newspapers published in India. It features a majestic circular entrance that will take you the main reading room. The ceiling is elaborately decorated along with numerous tinted glass windows. You may knock the doors of Connemara Public Library on any day of the week including Sundays.
Just Pack your bags and rush yourselves right through the gates of these beautiful libraries.