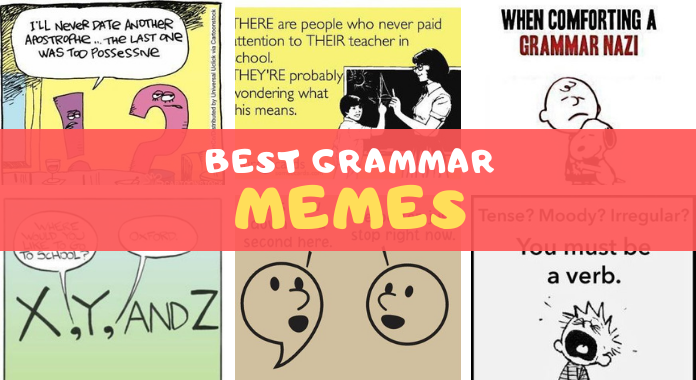 'I take for granted people's poor grammar. More pacifically, how there always thinking for all intensive purposes is supposable correct.'
And now if that gives a constant nudge in your head then Hello my friend, you are a Grammar Nazi.
Even the Nazis in Germany might have bailed few Jews but the grammar Nazis would not show mercy to the grammar rule breakers.
I can understand that feeling of vulnerability when someone points out your grammatical mistake or just shares a Grammar meme with you because your name was the first to pop in their mind.
When you are just about to prove your statement on social media and the Grammar Police comes over howling their sirens and drops a little comment correcting your grammar. At that moment, you can literally see your academic laurels crying in the corner.
And, if you have played the protagonist in the aforementioned humiliating story then just read ahead about the other blunders that give Grammar Nazis a chance to knock you out.
Best Grammar Memes
These funny grammar memes you can't resist to share with your friends and can actually help you in improving the general grammatical mistakes. Let's make learning a fun exercise with these memes.