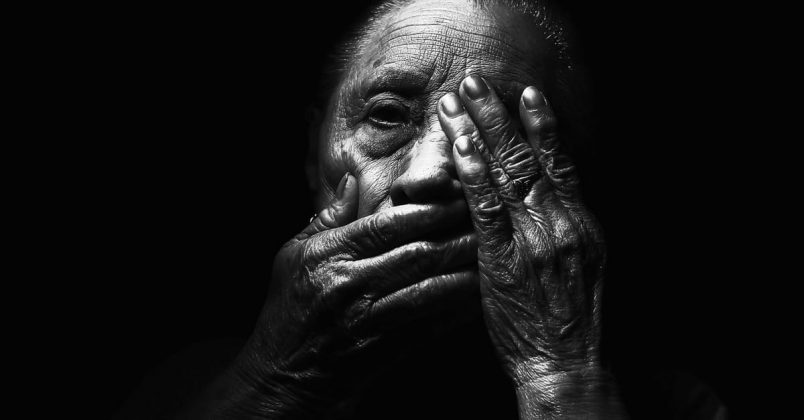 Photos speak louder than words. What we see gives birth to the words we speak and write. Being known to this fact, Vowelor has started a weekly creative writing prompt for all the writer's community where wordsmiths cleverly weave tales around an image given to them.
Read the amazing writing pieces telling the tale of the 'Old Angel' in the photograph featured above.
1.
Years of experience and longevity of life are in the forefront of her mind. This incredulously brave woman spoke only to me. A story woven so intricately should be shared with millions, but told to no one, until I stumbled upon her. I was walking along the dusty road of my soul and she knew I was parched. How would this elderly woman quench that thirst? Somehow the knowledge was there.
The journey for each of us had been quite opposite, but on the contrary eerily the same. The water always found me, or I it, as we sat along the shoreline the waves seemed mesmerised by her strength. As she placed her left hand over her left eye, then her right hand over her mouth all I could do was stare. Then the weeping began as the story was told. When she was through a smile appeared upon my face because even though she had vanished right before my own two eyes my thirst had been quenched.
Conversation, advice, and knowledge transcended into a bond that would never be broken. An angel sent to show me my gift.. a gift I had all along. No, she hadn't spoken words with her mouth as it was covered. Only one eye visible so as to focus intently on my doubting heart. Our minds had been entwined, my soul was renewed and I knew exactly what had been said while not a hint of speech had been uttered. Encounters like these are not a stumble.
Creative Writing Prompt Winning Entry
2.
You ask me to not see, but I must. You tell me to remain silent, and I do. You make no mention of paying attention to what I hear, but that is fine with me. For hear is one thing I cannot do.
Pay no heed to what I see and hear, and in return, I shall say nothing. That too is fine with me.
Not once have you asked for my story, seen what I have seen, or listened to my words.
Your judgement of me, by my appearance alone, speaks more to the type of person you are, than the words that fall from your lips.
I see what I see, but do not hear or speak it.
Would you know what I am thinking? No, you would not. You do not see ME, you only see what you want to see. Not what you need to see.
Creative Writing Prompt Entry
by Derek Renae
3.
Do you see the grief
Do you see the pain
See the life that has been lived on the skin
Darkness creeps forward
Lines of time and life and tragedy are etched for all to see
The urge to weep a single tear, strong but not forthcoming
The dark sorrow and torment in eyes, as dark as the night that surrounds
Resigned to not speak words of pain and heartache
Dignity still lies within the shadows that linger
Hope could still be possible not to fleeting to grasp.
Creative Writing Prompt Entry
Feeling overwhelmed?  Want to tell us your tale about this striking photograph?
Here's your chance. Put down your thoughts on this photograph in comments and show off your creative writing skills.
If you want to be part of the weekly Creative Writing Prompt by Vowelor, Join the most happening writer's community on Facebook and participate in writing prompts, competition and much more.
#BeAVowelor #HappyWriting